Located near the northeastern edge of Argentina, in the swampy marshes of Parana Delta, is an enigmatic floating island that allegedly rotates on its own axis. Nicknamed "The Eye", the nearly perfect circular island has become the subject of an upcoming documentary that will try to unravel the mystery of its existence.
The Eye was discovered six months ago by Argentine film director & producer Sergio Neuspillerm, who was looking for filming locations for a film about paranormal occurrences, like ghost and alien sightings, in the area. After spotting the unusually round island surrounded by an equally round body of water on Google Earth, Neuspillerm and his crew knew they had stumbled upon something truly special, so they abandoned their original film project and decided to focus on this mystery instead.
"When locating this reference in the map we discovered something unexpected that left the film project in the background, we call it 'The Eye'," Neuspillerm said in a video. "The Eye is a circle of land surrounded by a thin channel of water with a diameter of 130 yards. Both circles [the water and land] are so perfect that it is hard to believe that this is a natural formation."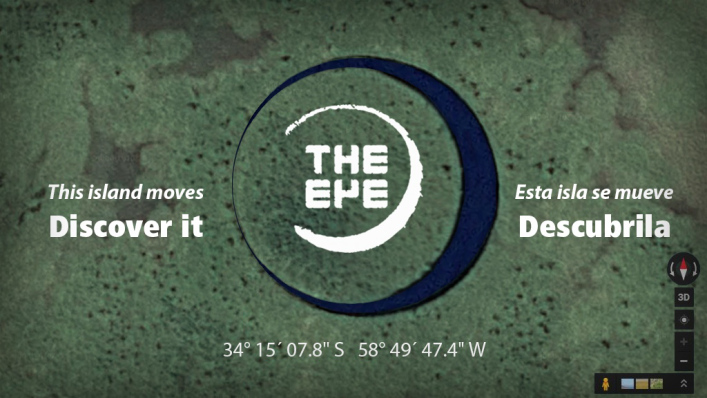 ..