Single parents separated from their former partners are allegedly turning to controversial "recovery agencies" to get their children back from former spouses that take them abroad without permission.
Normally, when parents separate, custody of the children is settled by a judge, along with visitation hours and rules, but sometimes one party doesn't want to play by the rules, and that's where agencies specialized in child retrieval come in. Most operators of such controversial services claim they are an essential tools for desperate parents with no other means of retrieving their beloved children from dangerous situations, but some sources claim that that isn't always the case. Some recovery agencies allegedly don't put in the time and effort to objectively research cases, and downright kidnap kids for parents, even if they don't have custody rights.
Louise Screene (pseudonym, to protect her identity), recently told Mail Online the shocking story of how she saw her two children kidnapped from arm's length by a recovery agent paid by their father. Following her divorce from Andrew (not his real name), Louise agreed to share custody of their two children, even if that meant they had to travel between the UK and the Middle East, where Andrew had moved.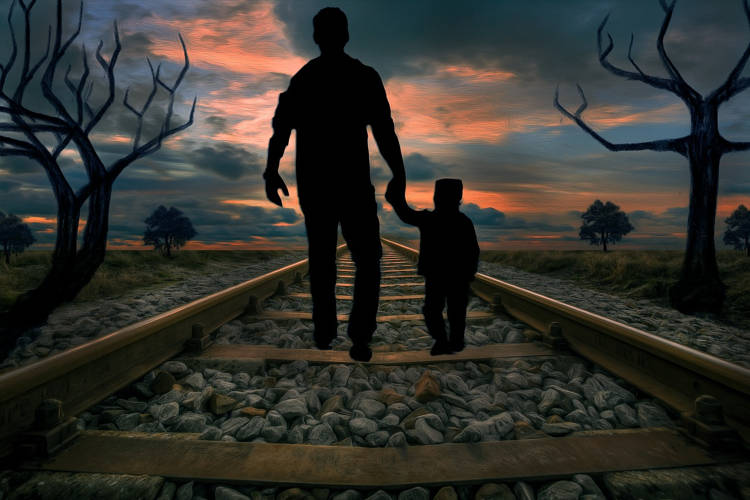 Photo: kalhh/Pixabay
As the years passed, the mother-ow-two became increasingly worried about Andrew's parenting, and when she brought the issue up with him, he became aggressive and threatened to take their passports away so they couldn't return to her. In 2015, she took the children to visit the European country where she and her new husband had settled, and didn't return.
Louise claims that she had permission to leave the Middle East with her kids, and that she didn't plan to separate the kids from their father, but she needed some space to recalibrate. She claims that her lawyers had already started working towards joint custody. But her husband decided to take extreme measures to get the kids back.
One day, as Louise was waiting outside the school of her two children ( ages six and nine), a car pulled up beside her and two men snatched the kids from right in front of her. They were flung into the car as they screamed, and she was powerless to do anything about it. Bystanders got the license plates of the car and a Europe-wide search began.
"When the police called to say they'd been stopped at an airport with a man and my ex-husband, I collapsed to the floor with relief," Louise said, adding that the recovery agent managed to flee before the police arrived. Her husband always insisted that the man was just a friend of his, not wanting to admit that he had hired a child recovery agency.
"Afterwards I worried he wouldn't be paid in full unless he retrieved the children," the traumatized mother said. "Now I'm worried their father might arrange another attempt."
The Mail Online also detailed the case of a mother who turned to one of these recovery agencies to have her son retrieved from his father, who kidnapped him in 2014 and took him to Egypt. The African country is not a signatory of the Hague Convention, so doesn't have to cooperate, even if the wronged parent has a court order in their favor. The woman claims that the agent demanded a £25,000 fee to retrieve her young child.
The financial manager from the South East of England ended up paying £12,500 on two occasions, but each time the recovery of her son was botched, and when she confronted the agent about it, he got angry. He wouldn't take her calls for the next two years, but when her ex-husband was arrested and her son retrieved by police, the agent took to Facebook to take credit for the operation.
"I asked for my money back but he refused. He said it was my fault the attempts had gone wrong," the woman added.
Apparently, there are at least 10 such child recovery agencies operating around the world, and the people who run them claim that they are a necessity for parents who have no other viable alternatives.
"This industry is without doubt unfortunately needed . . . The system is an absolute disgrace. The FCO blatantly ignores the plight of parents and UK kids overseas," Adam Whittington, a former Australian soldier who runs the agency Child Abduction Recovery International, said.
"Is it a 'snatch-back', or are we simply bringing children back to a civilized country where both parents can have another go at raising a kid? I strongly believe that what we do is right," Colin Chapman, who runs Child Recovery Australia, agrees.
However, Chapman agrees that the controversial industry sometimes attracts "opportunistic people" who "rip people off". He also admits that even when through background checks of clients are conducted, there is always a risk that the person paying the bill isn't actually the victim.
"Someone could quite easily be an axe-murdering, drug-using rapist and we wouldn't know. If someone wants to subvert the system, it's really hard to catch them," he said.