Yaroslav Efremov, a 27-year-old amateur blacksmith from Kremenets, in Ukraine, spent over a month creating this awesome 200-pound barbecue in the shape of an old frigate. Or is that a galleon? It's an old ship, that's for sure.
Efremov works as a car mechanic, but he has always had a thing for welding and blacksmith work. He was able to pick up some tricks of the trade from some welder friends, and at one point started experimenting with artistic metal forging. He had always dreamed of forging a unique barbecue for himself, and even though he had no sketches or plans prepared, last month he started working on the amazing work of art you can admire below.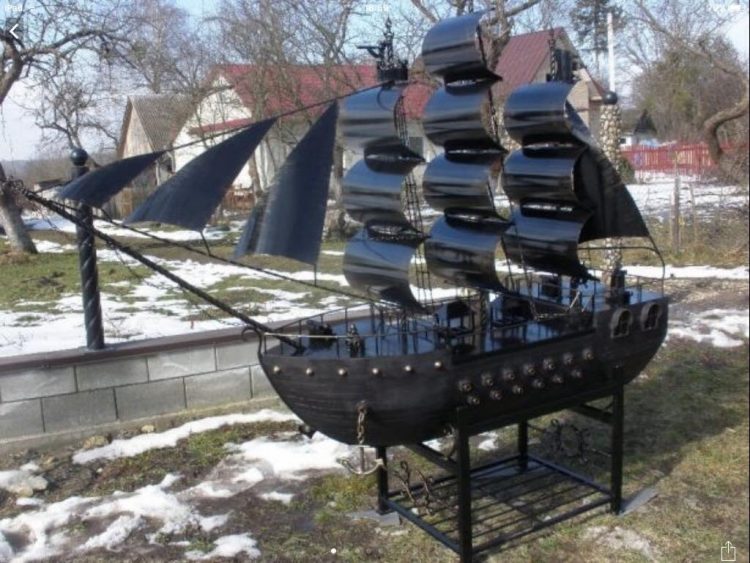 "I simply created the product that I had previously imagined, and I am very pleased with the result," the amateur blacksmith said about using his own imagination as a sketch.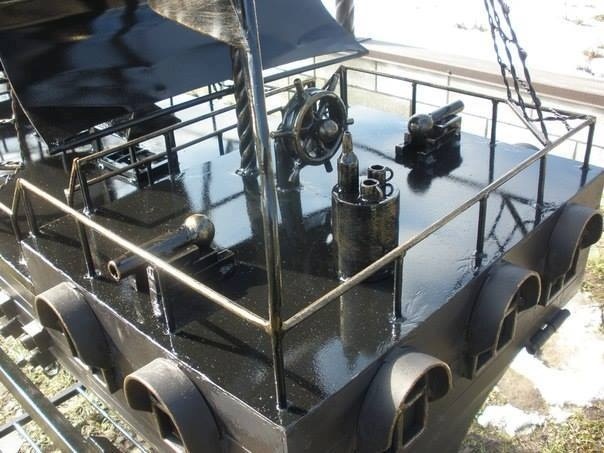 "This was a very hard work," Yaroslav added. "To create this barbecue-ship, I tried to spend at least a few hours every day working on it"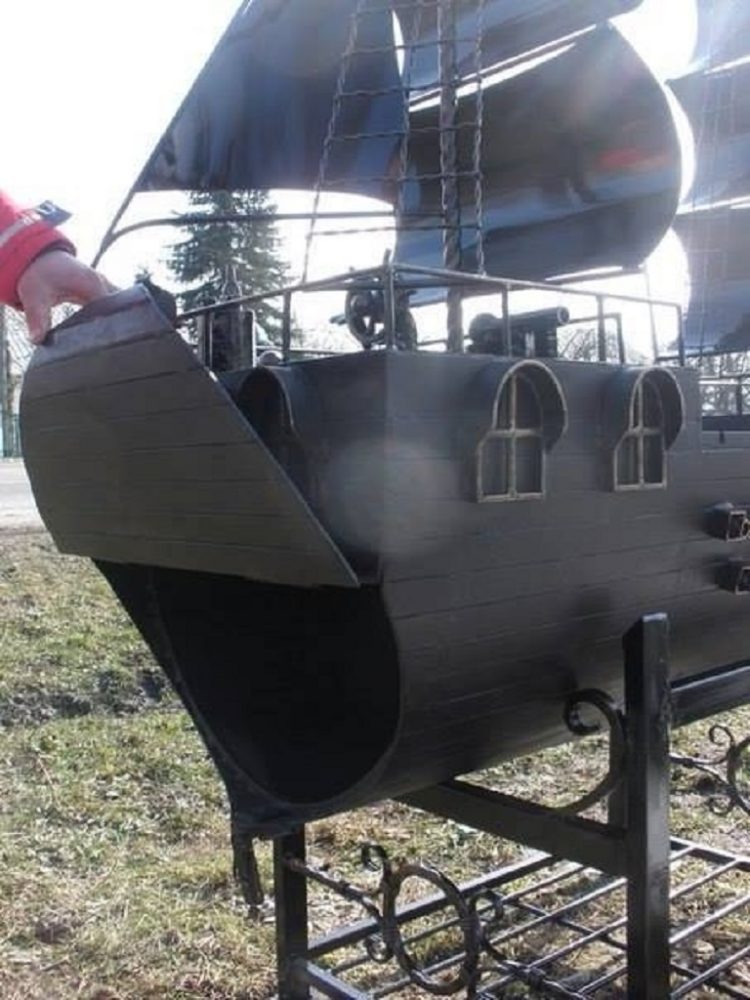 But, as you can see from these photos, all that work paid off. Measuring over 2 meters in length and half a meter in width, this thing looks more like a metal sculpture than a barbecue. It's only when you slide the deck of the ship to reveal the grills in the hull that you realize it serves a practical purpose.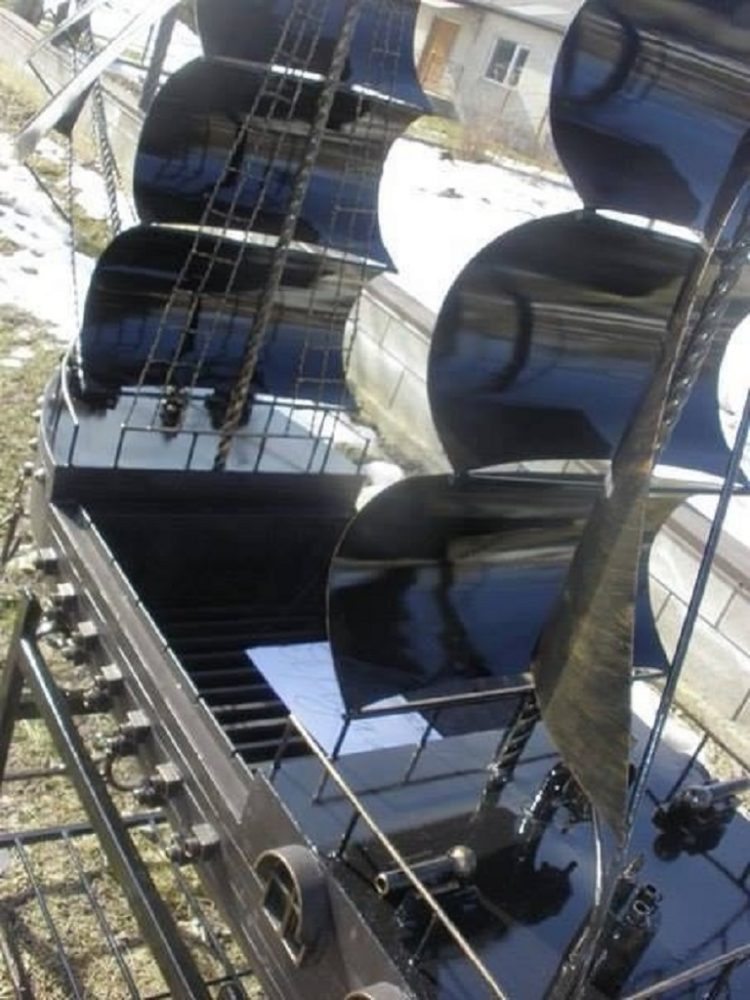 via Kremenets City