Size really doesn't matter people, this little bug is the perfect example.
Ron Patrick decided that conventional tuning wasn't going to cut it for his 2000 VW Beetle so he decided to mount a $270.000 , 26,000rpm, 1.350 horse power Navy surplus helicopter jet turbine in the trunk of his ride. The Standford PhD and car designer says when the turbine kicks in, "it's like the finger of God is pushing the car" but he only uses it until the car reaches 140mph, because he estimates that at about 160mph, the car would be airborne.
Patrick doesn't use his little beast in races, because he feels he's too mature to race with 16 year old fans of The Fast and The Furious. I'm not, let me have that baby and I'll own the streets!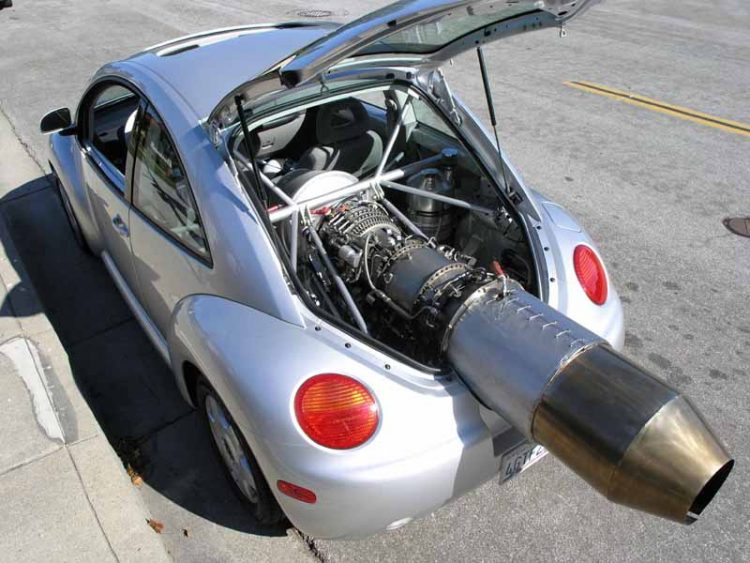 Photo: Ron Patrick