The Beast is a legendary 1970s muscle car powered by a Rolls-Royce Merlin V12 airplane engine that can produce over 750hp and has a fuel consumption of around 2.35 mpg.
The story of The Beast goes back to 1966, when English engineer Paul Jameson decided to find out what would happen if someone put a tank engine in a street-legal custom car. Jameson created a custom rolling chassis for the car and fitted it with a Rolls-Royce Meteor tank engine, before turning to transmission expert John Dodd to commission an automated transmission for the unique car. Dodd became intrigued by Jameson's wacky idea, so when its original creator put the project on hiatus for a while, he ended up buying it from him and completing it himself. It was a labor of love, one that eventually became known as one of the most impressive automotive projects in English history.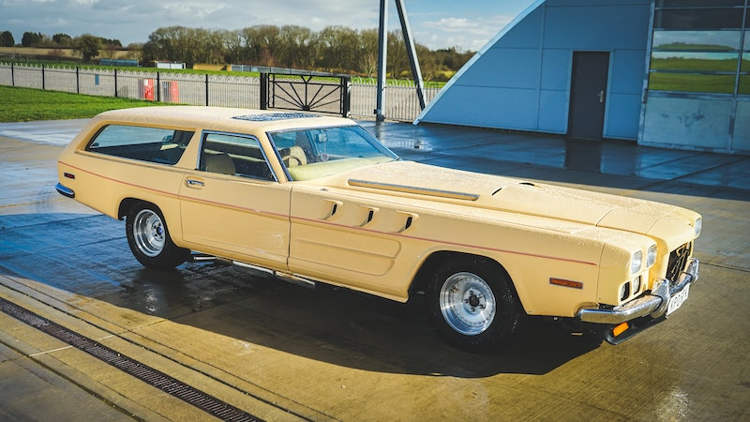 Photo: Car and Classic
After completing the transmission for the car and ordering a custom fiberglass body with the hood almost as long as the rest of the vehicle to accommodate the giant engine, John Dodd completed The Beast in 1972. The car's unique appearance and technical specifications made it somewhat of an oddity that drew the attention of both passers-by and seasoned motorists. It was featured on television shows and at various events around Europe, but in 1974, when returning from a trip to Sweden, disaster struck.
The one-off vehicle caught fire while being transported from a car show, and the damage was so extensive that Dodd had no choice but to rebuild the whole thing virtually from scratch. He did just that, this time fitting it with a Rolls-Royce Merlin V12 airplane engine which had powered the Spitfire and Hurricane fighter aircraft during WW2's Battle for Britain.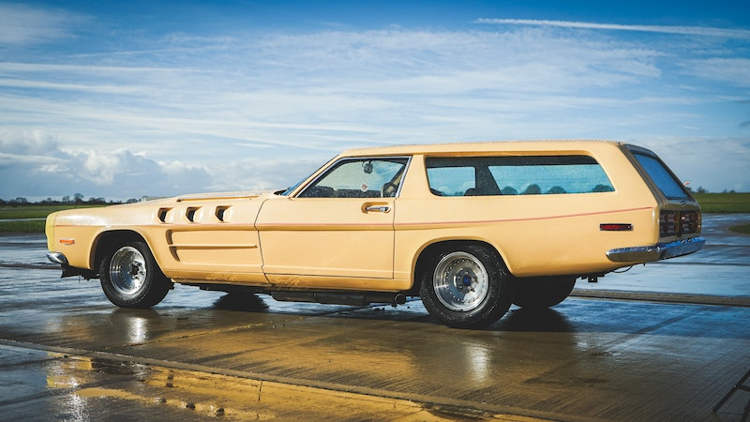 Photo: Car and Classic
Dodd commissioned a huge fiberglass body from a company named Fibre Glass Repairs, which had also built the first one, and created a special custom grill for The Beast. This second iteration was named the most powerful car in the world by Guinness Records in 1977, and there were rumors about it being able to reach a top speed of up to 260 mph (418 kph). Its exact performance is still unknown.
John Dodd fled Britain and settled in Spain after Rolls Royce won a lawsuit against him for describing The Beast as a Rolls Royce, and he took his beloved muscle car with him. He never sold it, but Dodd passed away at the end of last year, and his family has decided to auction off The Beast. It has just over 10,000 miles (16,093 km) on the odometer and is in perfect working condition.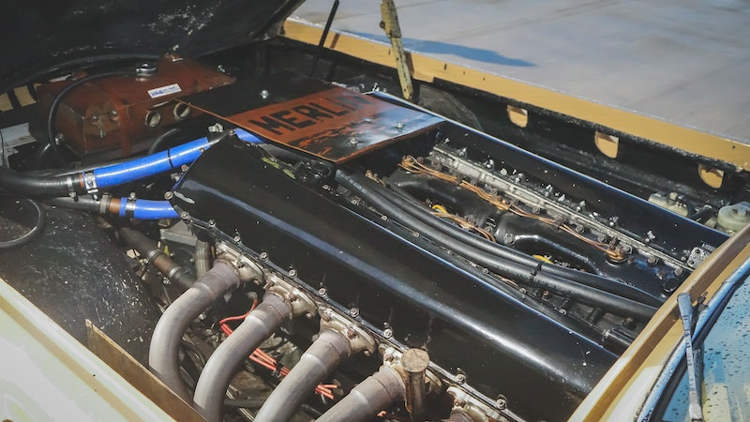 Photo: Car and Classic
"Well, we can tell you first hand that when The Beast fires into life, the earth shakes. No hyperbole, no sales talk, you can feel it shake everything around it. It is LOUD," the Car and Classic auction house said about the unique car. "The engine is every bit the symphony of mechanical noise you would expect from a war-era engine. It's exciting, captivating and even a little bit scary, but in a good way. Like a 183 mph rollercoaster if you will."
The auction for The Beast ended just a few hours ago. The winning bid was £72,500 ($87,800).