53-year-old Pascal Pich, a legendary ultra-athlete with several endurance records to his name, is set to complete the longest, and at the same time shortest, race of his career – over 3,000 kilometers (the distance between Paris and Moscow) pedaled on a stationary bicycle.
"You have to be a little crazy to say 'I will pedal for 6 days without moving'", Pascal Pich says about his unusual challenge. But being a little crazy is exactly how he managed to become one of the world's most acclaimed extreme athletes and set 10 endurance world records. So yes, cycling around 600 kilometers a day on a stationary bike with only 2-3 hours of sleep may sound crazy for anyone else, but not for him.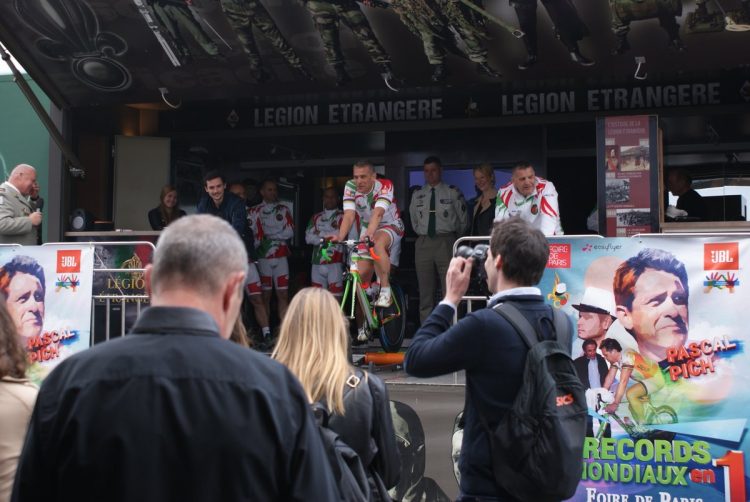 Photo: Pascal Pich/Twitter
Pascal Pich already holds the world record for the longest distance pedaled on a stationary bike in 6 days, after completing a 2878-km journey last year. So why take on a challenge to beat his own record so soon? Well, it started last month, when the French ultra-athlete learned that a Canadian had beaten two of his 10 records, the longest distance traveled on a stationary bicycle in 70 hours and in 128 hours. Pascal decided he had to take back what was his, and set a new record for for the longest distance pedaled in 6 days while he's at it.
To prepare for this grueling challenge, the Frenchman has been pedaling 3 to 6 hours a day on a regular bicycle, although the conditions on a stationary bicycle are very different. "You can say that physically it's easier, because there is no wind or uneven terrain, but psychologically it's harder," Pich told Ouest France.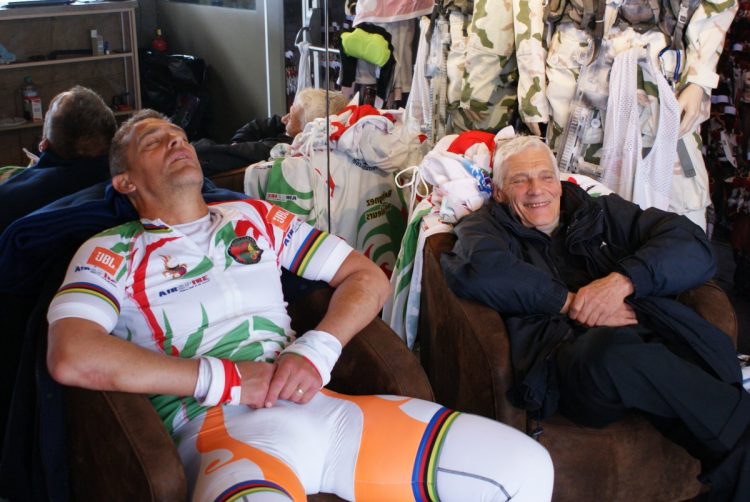 Photo: Pascal Pich/Twitter
"You have to shut off your brain at the beginning, and turn it on again at the end," he added in an interview with AFP. "If you start thinking, you go straight into the wall, because they are rarely positive thoughts."
Pascal Pich started his 6-day challenge on May 2, and is scheduled to finish it today, May 8. His official goal was to cover 600 km a day, by pedaling 20 hours, while getting only 2-3 hours of sleep and taking short breaks to visit the bathroom, change his sweaty clothes and eat some fruit and starchy snacks. He admits that he set the bar pretty high for himself, and adds that he would be happy if in the end he will have traveled around 3,300 kilometers.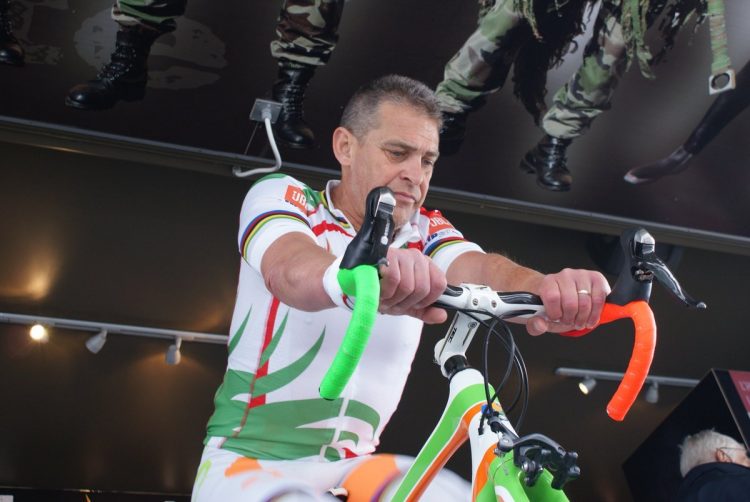 Photo: Pascal Pich/Twitter
The renowned ultra-athlete became in love with sports early on in his life. At age 15, he became the youngest judo black belt in France, and at 26, soon after discovering triathlons, he set his first world record for 10 hours of swimming, 10 hours of cycling and 10 hours of running. He went on to become the world champion of the Deca-Ironman and set a total of 10 endurance world record. It sounds like he has nothing left to prove to anybody, but Pich says this challenge is for him.
"It proves to me that at 53-years-old I can still compete at a high level," he said. "As long as I can perform, I'm alive, and I still haven't found the limits of my body."