82-year-old Sumiko Iwamuro runs a Chinese restaurant in Tokyo, where she spends her days making "gyoza" dumplings, but when the sun sets, she turns into DJ Sumirock, an energetic party-starter dropping beats in popular nightclubs around the Japanese capital.
Sumiko discovered her passion for techno music 12 years ago, while choosing the music at her son's birthday party, and apparently found it fascinating enough to dedicate a whole year of her life to learning the tricks of DJ-ing at a school for disc jockeys. She then started making her own tracks, most of which consist of techno beats mixed with jazz, French chanson and classical music. These combination proved a hit with Japanese nightclub-goers and 82-year-old DJ Sumirock is one of the most popular disc jockeys in Tokyo.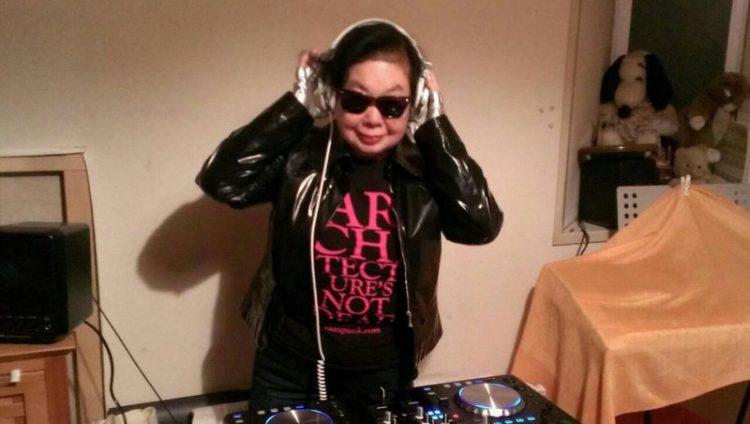 Photo: @sumirock27
"When I spin the tables, I just want to match the beat, choose the right music, but the best thing is for my audience to enjoy themselves," Iwamuro told Reuters. That they do! Even though the vast majority of her audience is usually 60 years her junior, Sumiko's music transcends the wide generation gap, making her very popular on Tokyo's nightclub scene.
"Her events are, well, she's got this energy that goes beyond age, and that can equal any young person's here," 25-year-old clubber Fuminari Fujii said. "She's really cool!"
The elderly Japanese DJ says that spinning turntables in a nightclub is similar to running a dumpling restaurant: "In both, results can be seen immediately. If the customer eats what you have made, it shows on his face if it is delicious; and if a DJ is good, everyone will dance happily."
Sumiko Iwamuro inherited the love for music from her father, who was a jazz drummer. During World War II, she would listen to jazz records, muffling the gramophone with a cushion so her neighbors couldn't hear that she was listening to music made by Allied enemies. She still has a soft spot for jazz, often incorporation it in her DJ-ing sets.
When she was 19 years old, she began helping out in the family restaurant, so she couldn't pursue a career in music, but she's definitely making up for lost time now.
DJ Sumirock is a monthly fixture at DecabarZ, a apopular nightclub in the heart of Shinjuku district, but she hopes to one day break into the New York club scene as well. For someone who only took up DJ-in in her 70s and managed to become so popular, it doesn't sound like an impossible dream.
And if Sumiko Iwamuro's inspiring story doesn't convince you that age is just a number and it's never too late to follow your dreams, check out this article on Berlin's legendary Techno Grandpa, a 68-year-old nightclub reveler who has the energy and joie de vivre of a guy in his 20s.