The two founders of Scottish brewery BrewDog have both legally changed their names to 'Elvis' after being threatened with legal action by the Presley Estate over their grapefruit and blood orange IPA, called Elvis Juice.
Formerly known as James Watt and Martin Dickie, the two Elvises sought to prove that their new name is not exclusive, so they went ahead and got their birth names legally changed, by deed poll. In a witty response to the King of Rocks and Roll's estate, the two write:  "We're caught in a trap and suggest the grey-suited hound dogs at the Presley Estate recognise that the name Elvis is not exclusive. So in an effort to patch it up, we've changed our names to highlight our burning love for the best grapefruit IPA out there. From this point forward, Elvis Juice is named after us, the brewers formerly known as James and Martin. We may even file a case against Mr Presley for using our names on all his records without our written permission."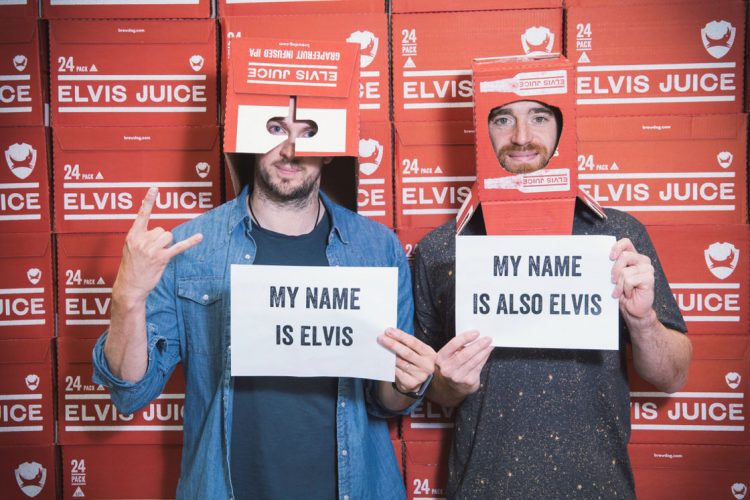 To further highlight what they describe as a 'baseless' legal action, the two founders invited anyone named Elvis to visit one of BrewDog's 28 UK bars for a free pint of beer, last weekend. They also jokingly suggested "that the Presley Estate diverts its attention to another potential source of quick remuneration, a brewery that calls itself 'The King' of beer." So far, they've received no response from the King's estate.
BrewDog was founded in 2007, and is now one of the most successful breweries in Britain, with a network of around 50 bars and bottle shops open across the UK. The Elvis Juice IPA was launched earlier this year, and has since become one of the companies most popular products.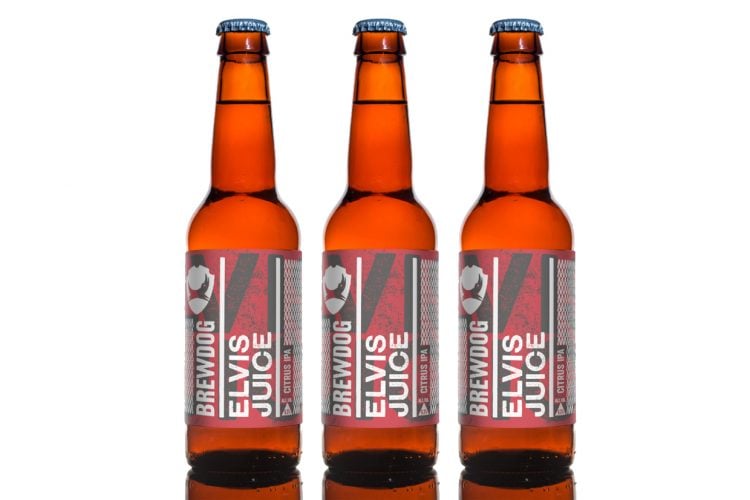 We previously featured BrewDog on Oddity Central five years ago, when they created the world's first Viagra-laced beer.
Photos: BrewDog