Students at Beijing's Yucai High School have to be very careful when playing football on the school's well-maintained field. That's because it has a 100-year-old tree growing smack in the middle of it, and keeping their eye on the ball too much can result in a painful collision.
Building a football field around a tree sounds pretty stupid, but it's not like the Chinese school had a choice. Yucai High School is reportedly surrounded by various historical buildings, and this was the only available space for a football field. Before starting work on site, the school did ask permission to have the tree transplanted someplace else, but they were notified that it was hundreds of years old, and considered a national treasure. Having it transplanted was considered too risky, so they were left with no choice but to build the field around it.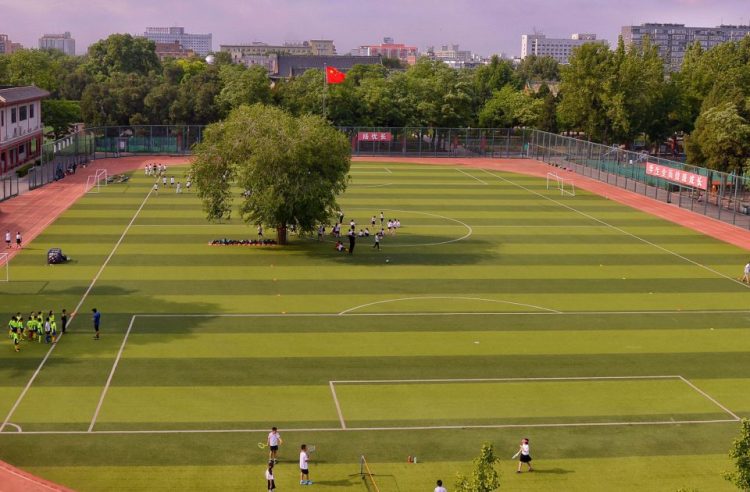 Photo: Imagine China
Interestingly, Yucai High School is built on the grounds of Beijing's legendary Royal Gardens of the Minq and Qing dynasties, and a reporter for the Beijing News claims that the strangely-located elm tree is the oldest tree in the Chinese capital. I have not been able to verify that information, as other sources cite the age of the tree at only 100 years.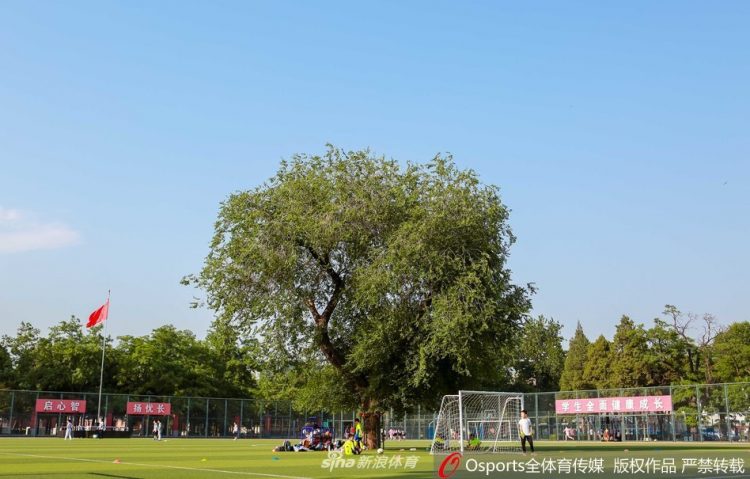 Photo: Osports/Sina
Playing a serious game of football on this field must be very frustrating, with long passes getting "intercepted" by the tree's branches, and short ones getting deflected by its trunk, but, luckily for the students, they only have to train on it. Official matches in inter-school competitions are played at a different venue.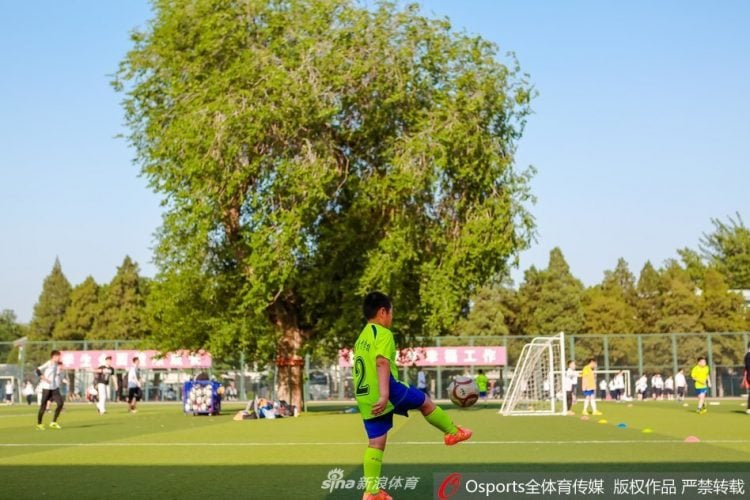 Photo: Osports/Sina
Photos of the Yucai High School football field, with its now-famous tree dead in the center, first started showing up online in the early 2000s, drawing all kinds of humorous comments on social media and news sites, but as people learned about the unique circumstances of the unusual arrangement, (most of) the jokes stopped. The school certainly doesn't mind people laughing at its expense, in fact, they consider the ancient tree as a symbol of their institution.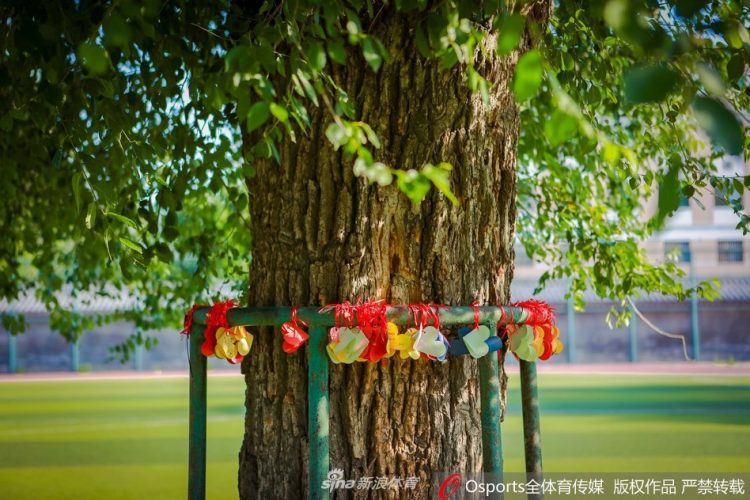 Photo: Osports/Sina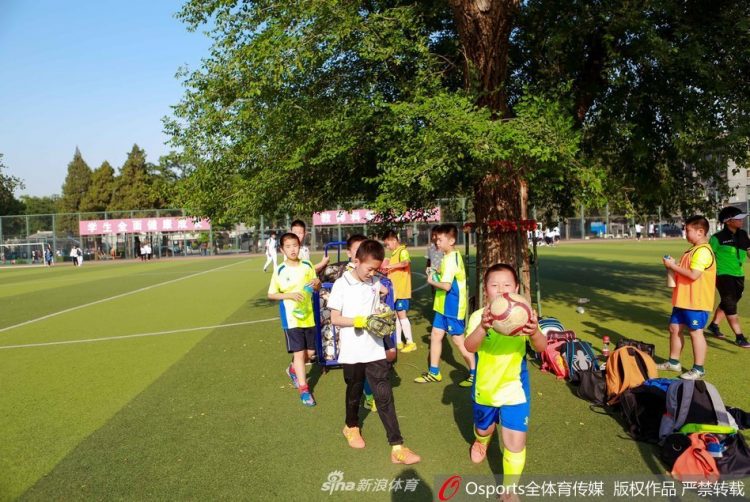 Photo: Osports/Sina