Claire and David Burke have been together for 16 years, happily married for 7 years, and even have a son together, but they've never moved into the same house. They spend their free time as a family, but when it's time for bed, they say their goodbyes and head to their separate homes. It may not be the most conventional marriage arrangement, but they say it actually it helps make their relationship stronger.
Claire, 49, says that they never seriously considered moving in together, and after spending their wedding night in the same bed feeling tired and miserable, she and David, 43, decided that giving each other space was the best thing they could do for their marriage. They realized that they both liked the way things were at the time, and that moving in together wasn't worth ruining their relationship. Claire and David have been living in separate homes, about 4 miles from each other, ever since, and things between them couldn't be better.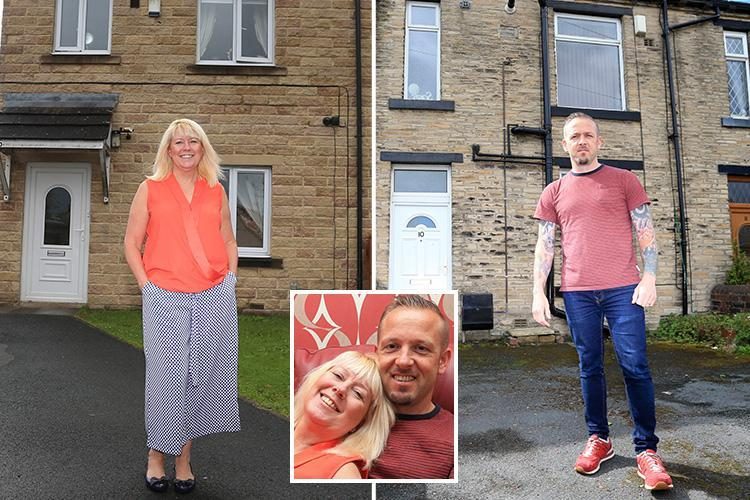 Photo: Caters News Agency
"It just doesn't work for us to live in each other's pockets," Claire told Caters News.  "On our wedding night, we spent the whole night together and it was awful. It was one of the hottest days of the year and we were exhausted after the long day, we just fell asleep with lots of fans on. We're both used to having the bed to ourselves."
After going through two failed marriages before meeting David, Claire moved into her current home with her kids and liked being independent and not having to answer to anyone. David had been with his ex-partner since age 17, so he had never experienced the bachelor lifestyle. Claire could tell that he wanted and actually needed it before committing to anything serious, and seeing as she valued her independence, they both agreed that living separately was best.
"We have talked about moving in together, but it's just never happened because we are so content with the way things are and if it's not broke why fix it," Claire said. "We still both have our independence and it makes our relationship more solid. It means that I miss him and look forward to seeing him more, I still get those butterflies when he walks through the door."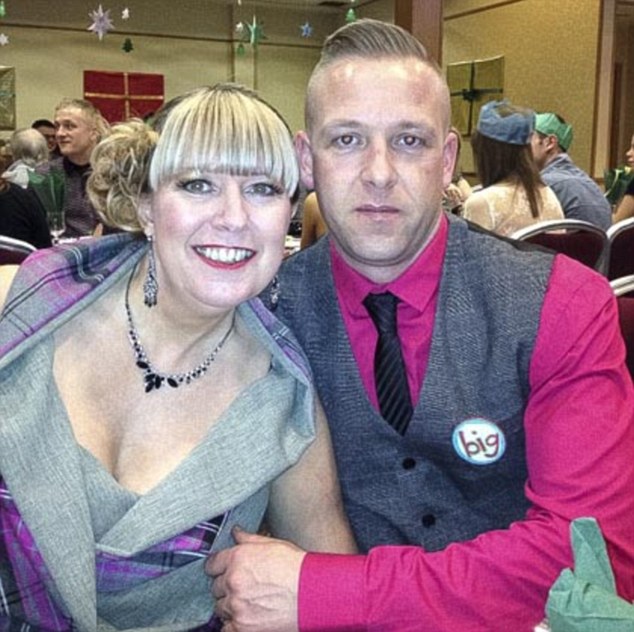 "It means there is no pressure and stops any friction that couples living together would have," David added. "I never go to work and moan about my wife like others do. I'm a proper bloke and I'm happy to just go along with things if it's all working well and there is no pressure."
To minimize the risk of arguments between them, the couple also keep their finances separate, and have never shared a bank account. They claim this gives them the freedom to spend it however they want without having to fight about who bought what and why.
Their son, Jay,7, enjoys spending time with both his parents, in their respective homes, and both Claire and David say that he has grown up like any other child, despite their unusual arrangement. David usually leaves Claire's home at around 7 pm, on weekdays, and later on weekends.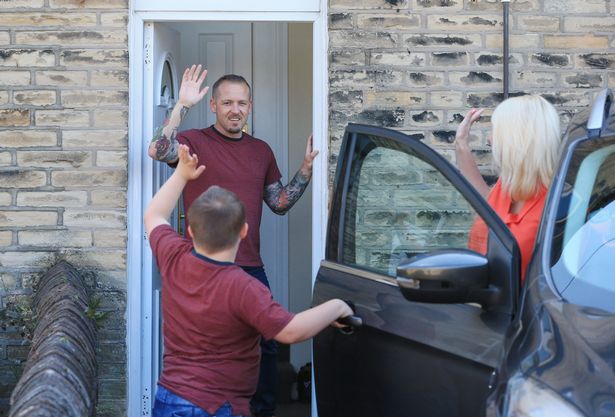 Photo: Caters News Agency
"There is nothing I miss or regret about living separately," Claire says. "Lots of people like cuddling but at 2 am but to us, it's annoying. It's not a traditional relationship but we are soulmates."
"Men and women are very different, there is no denying that, so by not living together we don't have to compromises or change who we are," David adds. "I'm still in love with the person I met 16 years ago because she hasn't had to change."
via Caters Life