In what the local community has named a 'catastrophe', a museum in Elne, Southern France, dedicated to the work of painter Etienne Terrus recently discovered that at least 82 of its 140 artworks were actually fakes.
The Terrus museum in Elne had bought the paintings, drawings and watercolors over a period of 20 years, for a total price of around 160,000 euros ($193,000), but concerns regarding their authenticity were raised only recently. Art historian Eric Forcada, who was entrusted with overseeing the entire Terrus collection while the small museum was being renovated, apparently noticed that some of the buildings depicted in the artworks had been built after the artist's death, so they couldn't possibly have been painted by him. But the buildings that weren't supposed to appear in Terrus artworks led the historian to more unusual discoveries.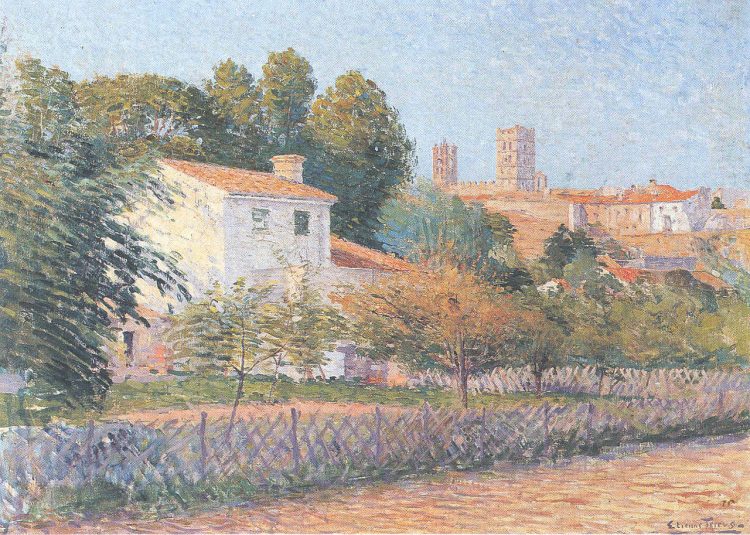 Photo: Etienne Terrus painting (Wikimedia Commons)
"On one painting, the ink signature was wiped away when I passed my white glove over it," Eric Forcada told reporters. "At a stylistic level, it's crude. The cotton supports do not match the canvas used by Terrus. And there are some anachronisms."
Forcada's suspicions were confirmed by a committee of experts who inspected the 140 artworks in the Terrus collection and concluded that no less than 82 of them were actually fake.
Yves Barniol, the mayor of Elne, has declared himself shocked by the discovery, but vowed to do everything in his power to find those responsible and bring them to justice.
"Etienne Terrus was Elne's great painter. He was part of the community, he was our painter," Barniol said. "Knowing that people have visited the museum and seen a collection most of which is fake, that's bad. It's a catastrophe for the municipality. But we're not giving up."
The Elne museum is believed to have been the victim of an art forgery ring specialising in Catalan painters, but so far the museum has filed a case against 'X', which is meant to put pressure on authorities to find the culprits.
Etienne Terrus was born in 1857 and died in 1922 in Elne, although he lived most of his life in Roussillon. He was a contemporary and friend of Henri Matisse and Aristide Maillol.
via France24