In order to show people that basic healthcare needn't be expensive and that recyclable trash has value, a young Indonesian entrepreneur came up with the ingenious idea of allowing the poor to pay for their healthcare with garbage.
The Garbage Clinical Insurance thought up by Indonesian health care entrepreneur Gamal Albinsaid may sound like a laudable idea that's doomed to fail in the long-term, but it's actually been working for seven years now, and the unique model has already been copied by others across Indonesia. Inspired by others' desire to help the poor access basic healthcare by recycling waste, Gamal Albinsaid has actually put together a free 70-page startup manual for businesses looking to get into garbage health insurance, instead of franchising his innovation.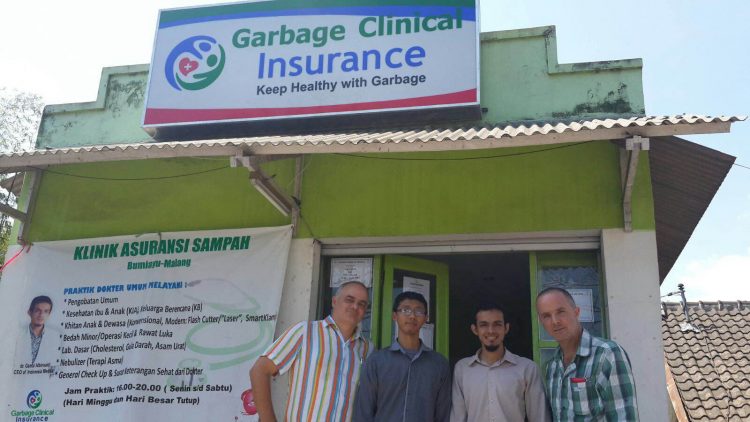 Albinsaid, the CEO of conventional health insurer Indonesia Medika, founded Garbage Clinical Insurance in 2010, when he was only 21-years-old. The program was born out of the young entrepreneur's concerns regarding his country's small health budget, and was supposed to give the poor an alternative solution to paying for their health insurance. It's estimated that around 60% of Indonesia's 200 million population remains uninsured because they can't afford to pay for it, but there was one thing that anyone has access to – trash.
"You have people who can't go to the hospital because they don't have money. So I started thinking, if you don't have money, what do you have?" Gamal said. "There's garbage everywhere on the ground, so we decided to use garbage as a financial resource."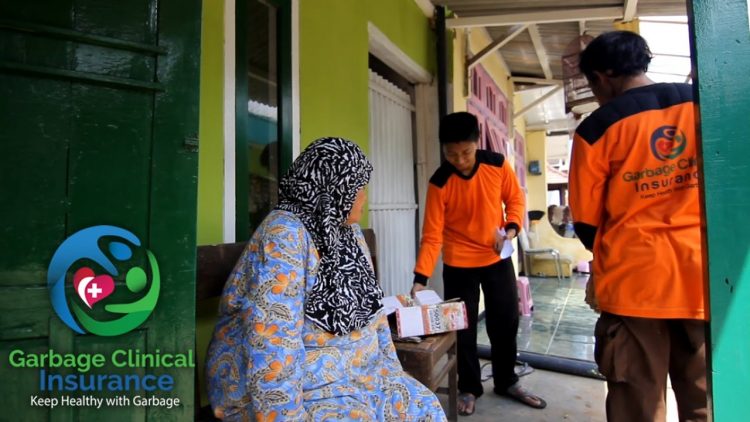 "We have 250 million people in Indonesia but more than 60% of them don't have any medical insurance … At the same time, a city like mine [Malang] produces over 55,000 tonnes of rubbish every day, only about half of which gets collected," the young innovator told The Guardian. So his idea solves to problems – healthcare and pollution – at the same time.
In order to get access to basic healthcare, members of Garbage Clinical Insurance need to collect around 3kg of recyclable materials each per month, which includes, plastic, metals and even organic garbage that can be used to make fertilizer. This nets them around 11,750 rupees (¢90), which helps pay the costs of basic medical treatments. The company even has a team of volunteers that educate people on what sort of trash they should be looking for, and also broker the transaction between them and collectors.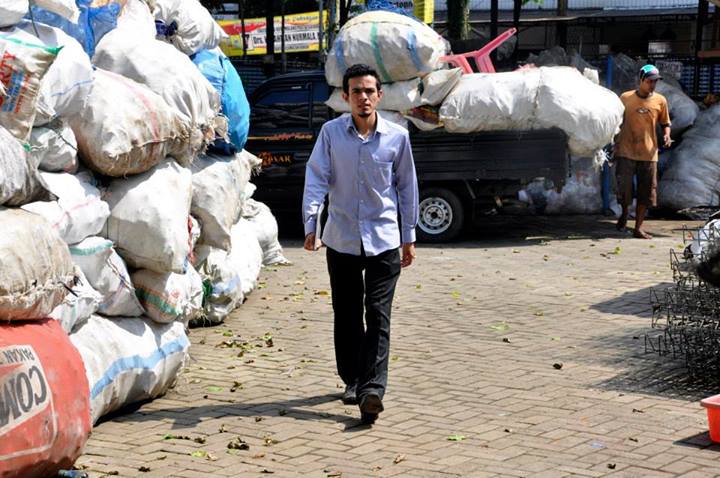 The roughly 2,000 recipients of Garbage Clinical Insurance can access basic healthcare services in three special clinics, two in Albinsaid's hometown of Malang, East Java, and one near the capital city of Jakarta.
"Previously people tended to think that garbage is worthless and healthcare is expensive, but now they see that garbage can be valuable and healthcare isn't necessarily so expensive after all," Albinsaid said.
However, managing a service like Garbage Clinical Insurance is very challenging. Keeping it from becoming unsustainable is perhaps the greatest issue Gamal Albinsaid has had to deal with over the last 7 years. The fluctuating price of recyclable trash makes it hard to accurately estimate earnings, so in order to avoid going into the red, the number of members paying in trash must remain under 20% of the total members of parent company Indonesia Medika.
People opting for Garbage Clinical Insurance must also understand that they only receive the most basic of healthcare, but in order to improve their services, Albinsaid and his team are actively working with members to help them collect more trash and sell it for a better price, as well as access government funds that they are entitled to but don't collect.
But even limited healthcare is better than no healthcare at all, so it doesn't come as a surprise that the Garbage Clinical Insurance model has been adopted by many organisations throughout Indonesia. Not all of them succeed, but the 28-year-old "trash doctor" takes pride in having at least inspired others in helping both those less fortunate, and the environment.