Paul Gonzales is not the first and probably not the last man to ditch a new date and leave her with the restaurant bill, but he is definitely the most notorious and prolific dine-and-dash dater in recent history. According to news reports, the Pasadena man has been leaving his dates with the bill for over three years.
Gonzales first made headlines in March of last year, after ditching two women on separate dates in Pasadena, California, and leaving them with expensive restaurant bills. One of victims told news reporters that she had checked online and had discovered stories of at least two other women conned by the same man, going back one year. The bad publicity he got last year, following extensive media coverage of his exploits, doesn't seem to have bothered the dine-and-dash dater too much, as just a few days ago two more women came forward to complain about being left with the bill.
One of Gonzales' most recent victims, who preferred to remain anonymous, told CNN affiliate KCAL that she had met the man on a dating app and agreed to go on a date with him. After enjoying a scrumptious dinner and two cups of coffee, the man reportedly started talking about his sick aunt and how worried he was about her. Then he excused himself to get the charger for his phone from the car, but never came back, leaving her to cover the $130 bill.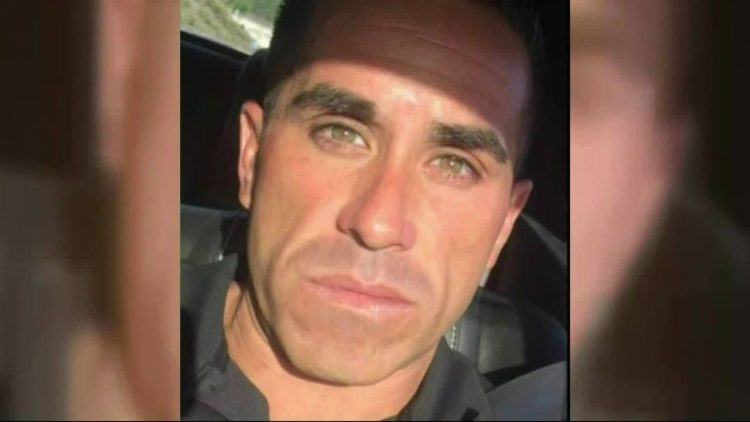 Photo: Plenty of Fish
"He ordered a salad with shrimp, filet mignon – yeah, he went all out," the woman said. "All of a sudden he's all, 'Oh my charger – my phone's dying and I'm waiting on a call from my mom about my aunt.'"
"I didn't bring it up to the restaurant – nothing," the victim added. "I think I was more embarrassed. My pride was just like – you know? I felt dumb."
What she didn't know was that Paul Gonzales was the infamous Pasadena dine-and-dash dater and that she was one of several victims of his antics. Just a week before, he had ditched another woman she had met on a dating site at Mercado, a Mexican restaurant in Pasadena. The woman, named Carol, told Inside Edition that Gonzales went by 'Mike' on his dating profile, had a very interesting bio and "knew all the right things to say".
When Carol arrived at Mercado, Gonzales told her that he had already had a meal, but had room for another. "He kind of like patted his stomach and said, "I know it's probably surprising, but you'll be surprised I can eat two meals,'" the woman said.
After finishing his meal, Gonzales excused himself from the table and never came back.
Last year, a woman told CBS Los Angeles that Gonzales had pulled the same trick on her, ordering "a glass of Pinot, a Caesar salad with a side of shrimp, a steak, and a baked potato" and then pretending to take an important call so he could leave the table, never to return.
He left maybe half a baked potato and then received a phone call and said 'I need to take this call', the woman said. "The waiter came back and said, 'He's not out there, is this a first date?' And I said, 'Yes, this is a first blind date,' and he said, 'He's gone'."
She later found online articles about Paul Gonzales pulling the same stunt on at least two other dates, a year before.
It's crazy how after at least five incidents in the last three years, this serial dine-and-dash dater is still able to get away with it. Considering that most of his victims are too embarrassed to disclose their full name, it's possible that there are more women out there who are ashamed to come forward.
A California attorney is urging dine-and-dash victims to file police reports, as this behavior is a crime in the state of California.
"You can be jailed for up to six months or fined up to $1,000 if your dine-and-dash bill was under $950," Kelly Chang Rickert said.