That's right, in this Austrian town, when you can't bury bones, you paint them.
Hallstatt is a very small town in Austria with a very interesting ossuary, definitely the town's biggest tourist attraction. The story behind it goes like this: Back in the 16th century, Hallstatt's small cemetery had reached its limit and the people there had to come up with a solution. So people who died were only buried in the cemetery for 10-12 years, after which their bones were dugg up, bleached in the sunlight for a few months, then painted with the person's name, dates of birth and death and some decorations and, finally placed in the ossuary.
The city is much smaller now and most of the people are cremated anyway, but this practice still take place on request, the latest of the 1200 skulls dates back to 1997. In the old days all the bones were placed in the ossuary, but these days its getting pretty crowded in there so only the skulls are allowed.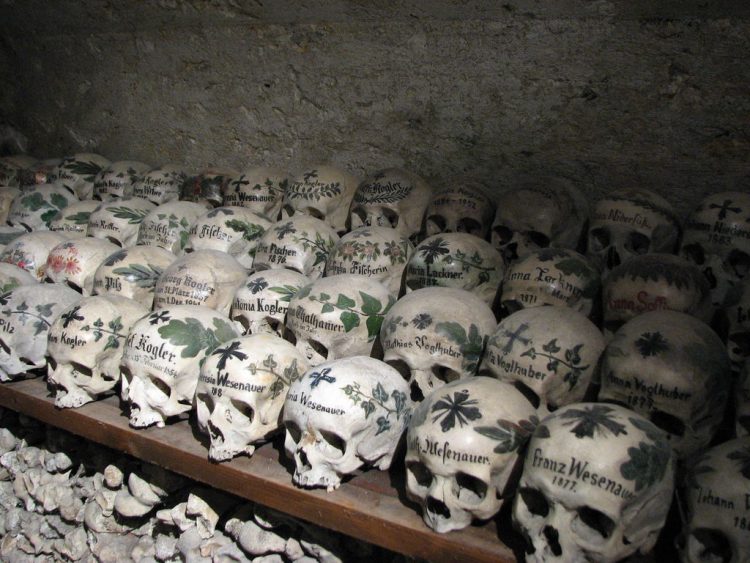 Photo: Mihnea Stanciu/Flickr