Yet another place I'd like to visit at least once in my lifetime.
Sadly I might not get the opportunity, and not because I may not be able to reach it, but just because it may not be there for long. This extraordinary place is in danger, the underground river that supplies the water for Huacachina Oasis is now being plundered by the people of the neighboring city of Ika. It's not specifically their fault, global warming is affecting water supplies everywhere, so it's humanity's fault, shame on us!
It's a shame that a place that over the centuries has sheltered countless travelers, preventing them from finding their end in the sun-scorched desert dunes that surrounds it. Quite an unfitting end for such a unique location, that is just beginning to attract tourists from all over the world.
So if you have the chance, go to Peru and visit Huacachina Oasis, who knows if you'll ever get the chance again…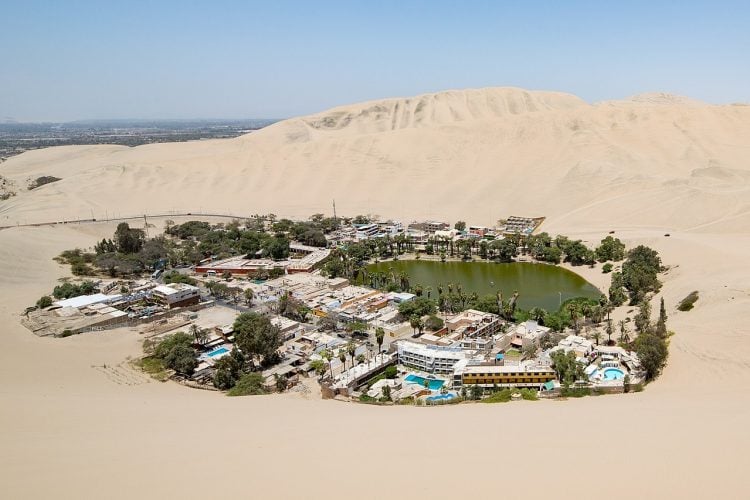 Photo: Havardtl/Wikimedia Commons