Five years ago, a compassionate Shanghai policeman took on the role of son to help comfort an elderly couple he had never met before. They had lost their own son in a tragic accident 15 years ago, and the policeman's similar appearance helped comfort them.
In 2003, Liang Qiaoying and her son, Liang Yu, from North China's Shanxi province, were exposed to poison gas, during a freak accident. The woman survived, but her young son did not. Liang, a former schoolteacher, was left paralyzed and mentally impaired following the accident, and her husband, Xia Zhanhai, could not bear to tell her the truth about their son. Instead, whenever his wife asked to see Liang Yu, he kept saying that he had gone to work in another city.
In 2010, while watching a television show about police work in Shanghai, Xia Zhanhai was stunned to see an officer that looked just like his deceased son. He immediately knew that the young man was the answer to making his wife smile again, but he had know idea how to get in touch with him. He hadn't caught his name, and all he had to go by was that he was stationed in Pudong, 1,500 km away. But that wasn't going to stop him.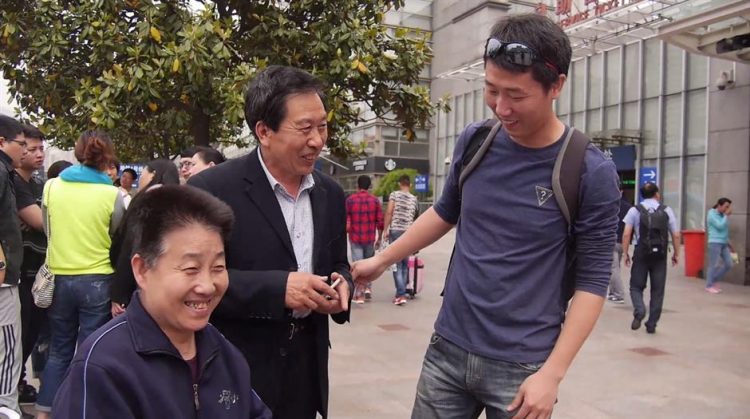 Read More »