An Oklahoma man who was once diagnosed with small-cell lung cancer and told hat he only had three months live claims he is now tumor-free thanks to a $5 deworming drug usually meant for dogs.
Joe Tippens was diagnosed with small-cell lung cancer in 2016. Despite undergoing treatment for the disease, by January of 2017, the cancer had spread to other organs, including his stomach, neck, pancreas and even his bones. The cancer was everywhere and doctors advised him to go home and say his goodbyes because he only had three months to live. When small-cell cancer spreads as wide as it had in his case, the chances of survival are around one percent. Tippens thought he was going to die, and with nothing left to lose, he was willing to try anything in hopes of a miracle, even a dog dewormer called fenbendazole.
The desperate cancer sufferer stumbled upon the bizarre treatment while browsing a forum of his alma mater, Oklahoma State University. The post that caught his eye read "If you have cancer or know someone who does, give me a shout". Joe had already signed up for an experimental treatment that doctors said wouldn't save him but might extend his life expectancy from three months to a year, enough to at least meet his grandson. But he decided that contacting that forum poster couldn't hurt either. To his surprise, that person was a veterinarian who had a very interesting story to tell.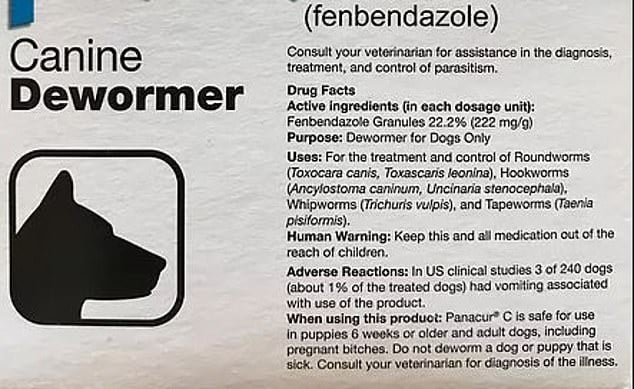 Read More »