Created by crossing a wild Caracal and an Abyssinian cat, the Caracat is currently the world's rarest and most expensive cat breed. It numbers only 30 specimens, and owning one costs 1.5 million Russian rubles, or $23,400.
Wild Caracals have long been revered for their exotic beauty and elegance. In ancient Egypt they were often embalmed and buried with pharaohs and depicted in intricate murals, while in China, emperors gave them away as special gifts. Even today, cat lovers are fascinated with this majestic feline and some companies sell them as domestic pets. But pure-breed Caracals can sometimes become aggressive, even if they have lived among humans for generations, which is why the Caracat was created, in 2007.
Caracats can grow up to 50 centimeters (19.7 inches) in height and weigh up to 15 kilograms (33 lbs). First generation Caracats have the distinctive black-tufted ears and long sharp claws of Caracals and screech instead of meowing. These traits fade away from the second generation, but some owners prefer to declaw them for safety, which most breeders don't agree with, for ethical reasons.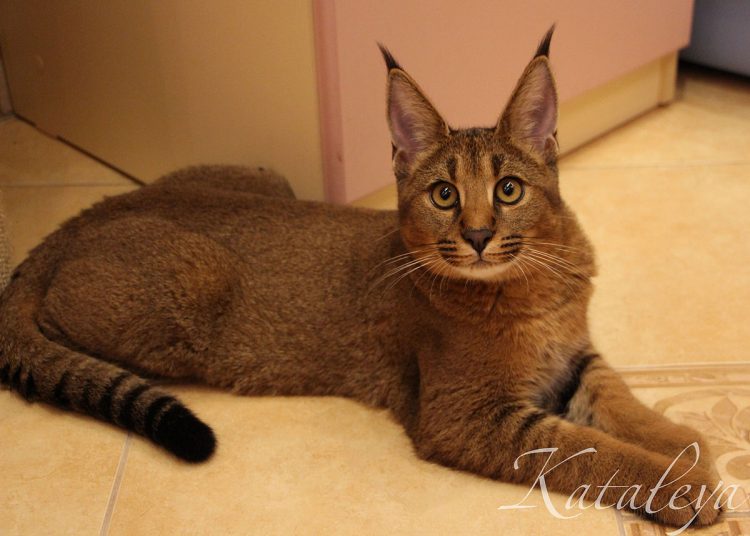 Read More »