Five years ago, the people of Cherán, a small town in Mexico's Michoacan state, made international headlines for taking up up arms against the powerful drug gangs threatening their livelihood, driving off local politicians and police in the process. Today, the self-governed settlement is a beacon of hope for many other Mexican communities.
The inspiring story of new Cherán began in 2011. For three years, the locals had watched helplessly how loggers supported by drug cartels like the Familia Michoacana ravaged their ancient forests, carrying away the big tree trunks and burning the rest, to prepare the land for avocado plantations. They had asked the Government for help with the situation, but received none, and the corrupt local politicians and police simply chose to look the other way. Left with no other options, and with the loggers nearing one of the town's water springs, the people of Cherán decided it was up to them to fight for the forest and their livelihood.
"We were worried," Margarita Elvira Romero, one of the conspirators of the historic uprising, recently told the BBC. "If you cut the trees, there's less water. Our husbands have cattle – where would they drink if the spring was gone?" She and a few other women first went into the forest to try and reason with the loggers, but they were verbally abused and chased away by the armed men. So they came up with a plan to stop the trucks when they passed through Cherán, and hopefully receive the support of the whole community.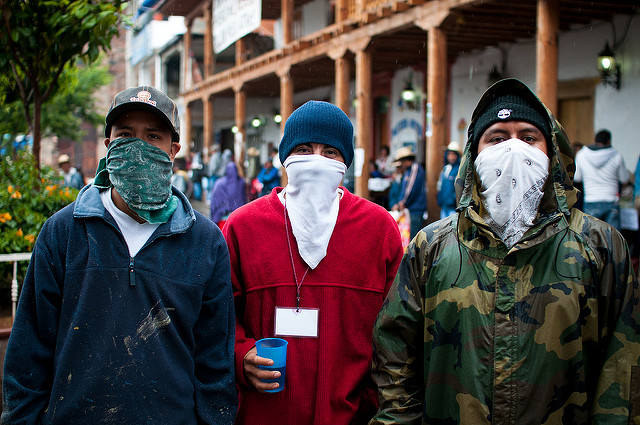 Read More »