An extraordinary new restaurant in Semarang, Indonesia is on a mission to support locals trapped in poverty, many of whome are earning less than $25 (USD) a month, by providing them with an alternative way to pay for their food.
The Methane Gas Canteen, run by husband and wife team Sarimin and Suyatmi, is located in an unexpected place for an eatery – Jatibarang Landfill in Semarang, Central Java. The landfill is a mountain of putrifying waste, where poor locals spend their days scavenging plastic and glass to sell. Meanwhile, the couple, who spent 40 years collecting waste before opening the restaurant, is busy cooking.
What makes the restaurant unusual, aside from its location, is that no cash is required to pay for meals. Poor scavengers have the option to pay for their food with recyclable waste instead of hard currency. Saramin, 56, weighs the plastic customers bring in, calculates its worth, and then deducts that value from the cost of the meal, refunding any surplus value to the patron. The scheme is part of the community's solution to reduce waste in the landfill and recycle non-degradable plastics.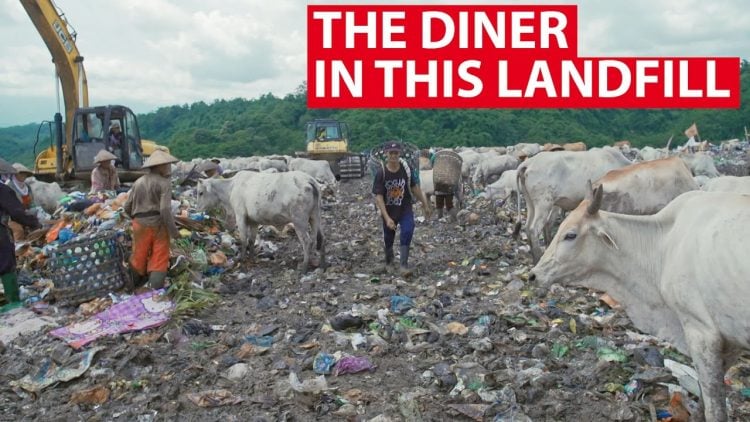 Read More »