American department store Nordstrom recently made international headlines for selling good ol' fashion stones partially wrapped in leather at the insane price of $85. But that's not even the strangest part. For some reason, people apparently loved them so much that the bizarre item is now sold out.
Called simply a "Medium Leather Wrapped Stone", Nordstrom's latest hit product is just that – a simple rock around 3 inches by 4.5 inches by 2 inches partially wrapped in a vegetable-tanned leather pouch. Frankly, the only special thing about it seems to be the price, a whopping $85. Why someone would want to spend that kind of money on a rock is anyone's guess, and Nordstrom seem to agree.
"A paperweight? A conversation piece? A work of art? It's up to you, but this smooth Los Angeles-area stone—wrapped in rich, vegetable-tanned American leather secured by sturdy contrast whipstitching—is sure to draw attention wherever it rests," the online product description states.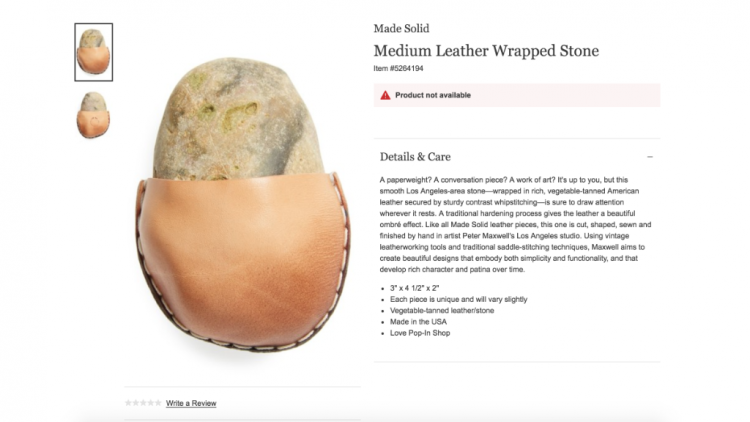 Read More »