You probably didn't even know that a government-approved Vladimir Putin calendar actually existed, but even more surprising is the fact that it is incredibly popular in Japan, where hundreds of thousands of copies have been snatched up by fans of the Russian president, in the last few months.
The official 2017 Vladimir Putin Calendar is produced by a St. Petersburg company called Mednyi Vsadnik, with authorization from the Russian government. It features a manly photo of Putin for each month of the year, along with some of his most popular quotes. The calendar is written in eight languages, including English, and is obviously very popular in Russia. But while the calendar's domestic success was to be expected, its massive popularity in Japan was certainly not.
Japanese chain franchise store Loft has been exclusively selling the 2017 Putin calendar since August last year, for around 90 cents apiece. News of the calendar being available at Loft stores apparently spread like wildfire on social media, with many fans of the Russian president scrambling to buy one for themselves or their friends. By October 2016, the Vladimir Putin Calendar, which comes in two sizes, was the the third and fourth most sold item out of some 3,500 different calendars.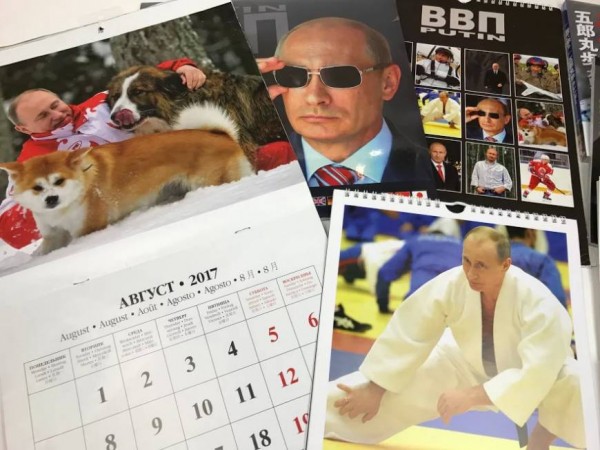 Read More »