Rubi Ibarra García, a 15-year-old girl from the small Mexican village of La Joya had arguably the highest attended quinceañera party in history, after thousands of people from all over Mexico, and even the U.S. turned up for the big event on December 26.
It all started earlier this month, when Rubi's father, Crescencio, posted a video on Facebook inviting everyone to the girl's birthday party. "We invite you on December 26 to our daughter Rubi Ibarra Garcia's quinceañera in La Joya, everyone is cordially invited," he wrote. Only he didn't really mean "everyone", just everyone in the village, but after setting the video to 'public' instead of 'private', people from all over Mexico started sharing it and Rubi eventually ended up with with over 1.2 million RSVPs from people she had never met before.
Crescencio later revealed that the invitation was meant for neighbors and friends only, but acknowledged his mistake, adding that he would not tun anyone away. In the weeks that followed, Rubi's quinceañera became one of the most popular topic in Mexico, with the #XVdeRuby trending on social media and getting millions of shares, and TV stations scrambling to cover the story and get interviews with the García family. Actor Gael Garcia Bernal made a parody of the invitation video, while singer Luis Antonio Lopez "El Mimoso" composed a song especially for the birthday girl. Mexican airline Intejet even offered a 30% discount on flights to her home state for people wanting to attend.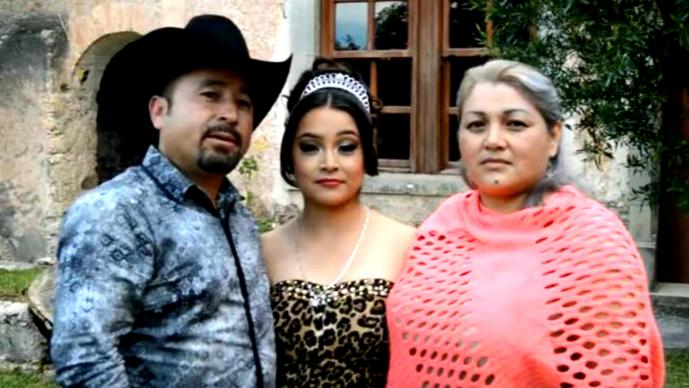 Read More »