Tong Junhai, a 44-year-old man from China, recently achieved international fame, after a video showing him inflating a tyre tube using only one of his nostrils has gone viral online.
On February 25, Tong Junhai stunned a crowd at Huancheng Park, in the city of Xi'an, northwestern China, with a very unusual stunt. Dressed as a Kung Fu master, the man started boasting that he could inflate a medium-size tyre tube using only his nose. And to show people just how difficult the task is for a regular person, he invited a naysayer to try it himself, using his mouth. The man tried blowing into the rubber house, but to no avail.
When it was time for Junhai to show off his bizarre skill, he got into a half-squat position, put the hose to one of his nostrils, blocked the other with his thumb, and started pumping air into the tube. You can see the blood veins on his forehead popping out as he struggles to push the air out of his lungs and into the tyre tube, but eventually, he pulls it off.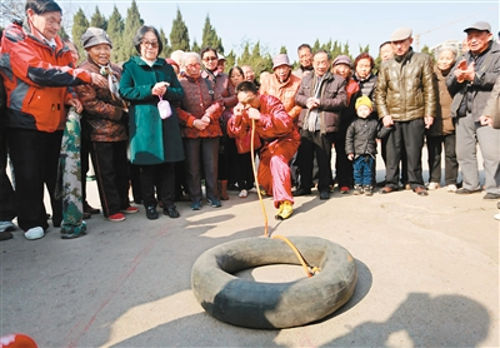 Read More »