Of course you'll need to travel to Barcelona, Spain in order to get one but I hear they work every time.
This has to be one of the most ingenious ideas I have ever heard, we all know sweets make everyone feel better so why not use them as actual anti-depressives? That's exactly what the Happy Pills shop in Barcelona is doing, it raps all kinds of tasty, gummy sweets in plastic bottles, labeled with pink crosses and prescriptions like: "against Mondays" or "against the intolerable lightness of being". The shop is like a long hallway and you can get a bottle and a spoon and serve yourself from the various medicines.
I have to remember this place for when i visit Barcelona…hope it's going to be soon!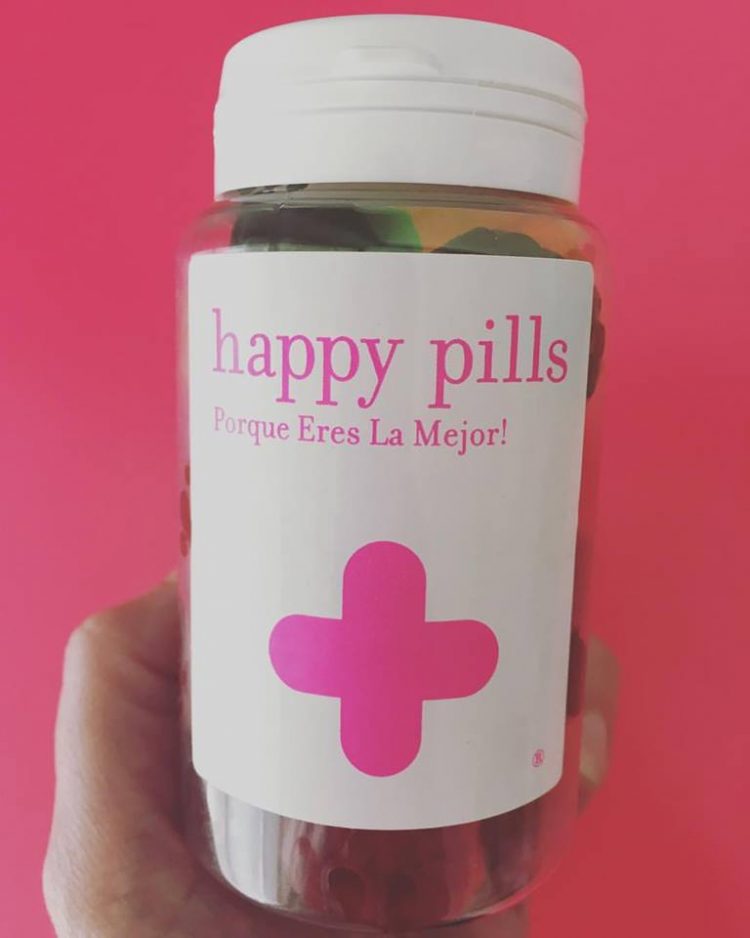 Photos: Happy Pills/Facebook