The small village of Dinoša, in Montenegro, is home to an old mulberry tree that turns into a water fountain every time it rains heavily.
As we all know, water doesn't normally gush out of living trees, but at least in this case the phenomenon has a perfectly reasonable explanation. You see, the meadow that the mulberry tree grows in has many underground springs which flood during heavy rainfalls, and the additional pressure pumps the water up through the hollow trunk of the tree and out through a hole a few feet above the ground.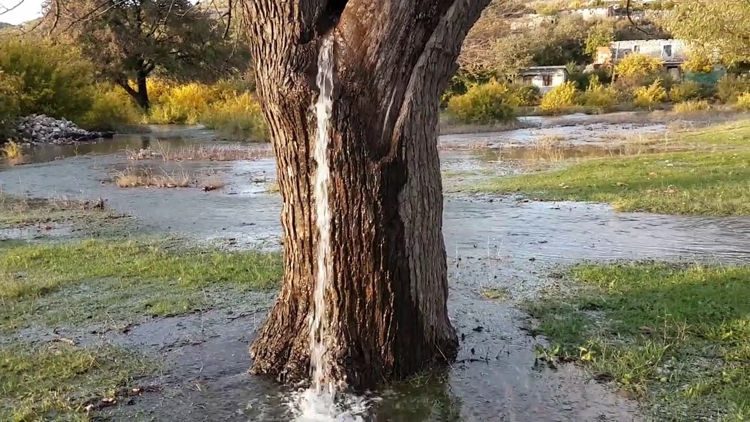 Photo: YouTube screengrab
This has been happening for the last 20 to 25 years, perhaps even longer," local resident Emir Hakramaj told Radio Free Europe. "This tree is 100 years old, maybe even 150. A cavity was created in the middle and an underground spring has broken through to the crown and now this beautiful image is created."
A similar phenomenon can be witnessed in the Estonian town of Tuhala, where water gushes through an old well called the Witch's Well, but while the locals there attribute it to a legend about witches beating each other with birch branches and causing a commotion on the surface, the people of Dinoša simply see it as a rare and facinating natural phenomenon.
"We are not people inclined to invent something, this is purely a natural thing," Hakramaj said,