Covering an area as big as five football fields and selling over 100,000 products in 25 different departments, Gekås Ullared is not only the largest department store in the world, but Sweden's most popular tourist attraction by a large margin.
Ullared, a small, unassuming town in the south of Sweden is home to about 800 people, according to the country's most recent census. It's really not the most beautiful place to visit in the Scandinavian country, and yet thousands of people from all over the world flock to Ullared every single day. It's all because of Gekås Ullared the world-famous department store founded in 1963 by entrepreneur Göran Karlsson, which currently holds the record for the largest department store in the world. It has a total of 2,000 employees and can accommodate up to 5,500 shoppers at the same time.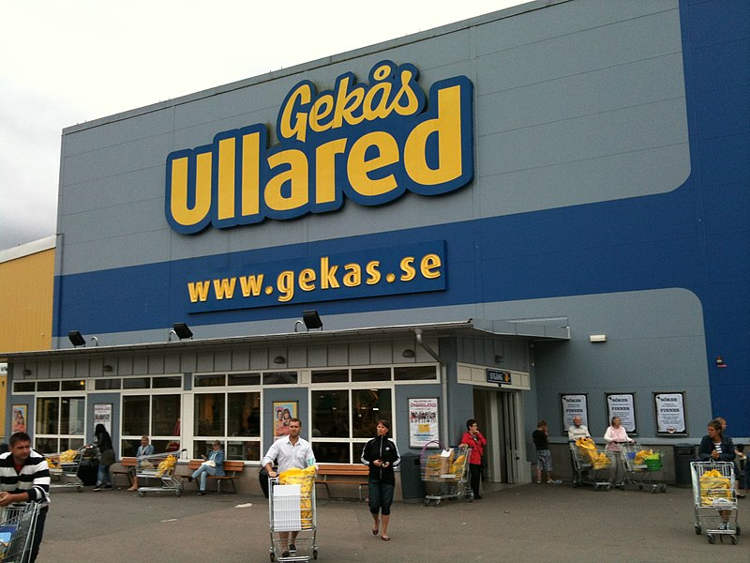 Photo: Gaisjonke/Wikimedia Commons
Named after its founder, Gekås is an important economic engine not only for the surrounding area, but for all of Sweden. With around 5,000,000 visitors per year, it generates significant revenue and is considered Sweden's most popular tourist attraction, and one of the most popular in the world.  In order to benefit from the steady influx of visitors, a number of other shops and companies have been opening branches in the area, boosting the local economy even more.
To get an idea of how popular Gekås Ullared really is, you should know that on Saturdays, when the place gets particularly crowded, people sometimes stand in a line hundreds of meters long for hours on end waiting for their chance to get in. During the summer, around 3,000 visitors spend the night in the store's own housing complex, which features motels, caravan sites and log cabins.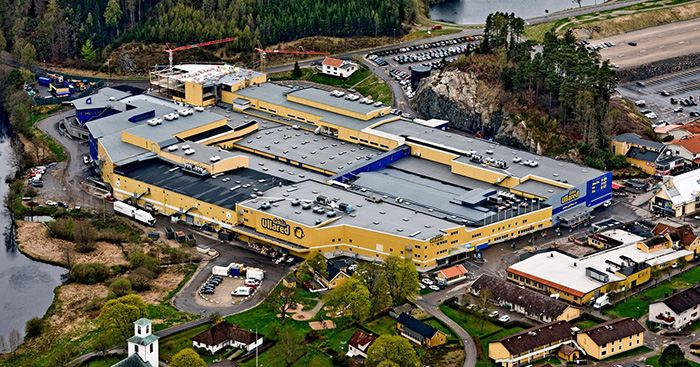 Photo: Svevia
"Gekås Ullared is not just a department store, it's a travel destination," store manager Jan Wallberg said in 2016. "You come here for the overall experience."
But being the world's largest department store isn't enough to attract the kind of monster crowds Gekås Ullared does. Luckily, it's also one of the cheapest, with deals that other stores simply can't beat.
"We are the cheapest on the market for all goods," Wallberg claimed. "We don't have campaigns, everything is always up to two-thirds cheaper than elsewhere, all year round."
Gekås Ullared has achieved cult status in Sweden. There are reality TV shows that follow the shoppers and the employees in the giant store, King Carl Gustaf and Queen Silvia of Sweden have visited it, and many companies offer their employees free weekends at Gekås as bonuses.
So how big is the world's biggest department store, really? Well, from what I could find, it covers an area of 376, 735 sq. feet, which makes it considerably larger than the largest Walmart in the US. And the department store is constantly expanding…