Retirement usually involves slowing down, taking it easy for a change, but not for 81-year-old Wang Deshun. For him, it's all about commercial photo shoots, parading bare-chested on fashion runways and brushing shoulders with Chinese superstars. He is "China's hottest grandpa" and the man praised for changing the country's traditional view of old age.
Wang Deshun's life changed one march evening, two years ago, when he got the chance to walk on the runway at the China Fashion Week in Beijing. With his chiseled physique, hipster beard, long silver hair and youthful attitude, the 79-year-old made quite an impression, and things just kept getting better for him after that. But how he ended up on the stage of an international fashion festival is quite a story in itself.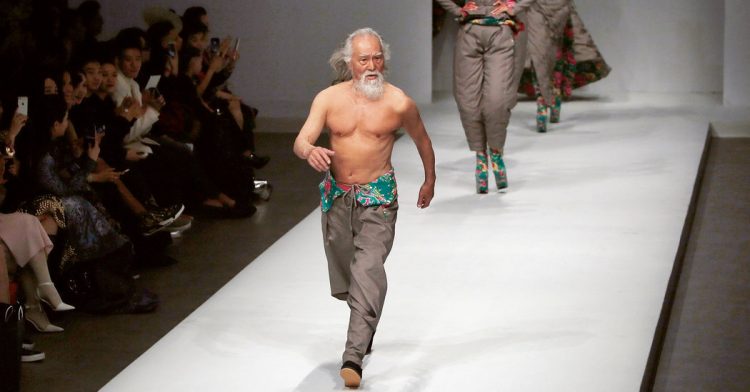 Chinese designer Hu Sheguang was talking to the event's DJ, a woman named QQ, when her phone rang. As she took it out to answer, the designer saw an old man's face show up on screen, and he instantly knew that he wanted him as part of his presentation. QQ talked to her father about it, and he agreed to speak with the designer. After hearing Hu's plan of having him parade topless on the runway, all flexed and covered in baby oil, surrounded by masked models, Wang Deshun nodded and said he'd do it as long as the police didn't arrest him for obscenity.
His stint was epic, and videos of him boldly striding forward and waving to the cheering crowd are still doing the rounds online. The whole thing lasted just 10 seconds, but it was enough to make Wang an overnight superstar and change his life for good. People couldn't believe that a 79-year-old could look so good at that age. They wanted to know who he was, what he was eating, what was his fitness regimen, was he single? And there were plenty of ad agencies and news outlets ready to give the people what they wanted.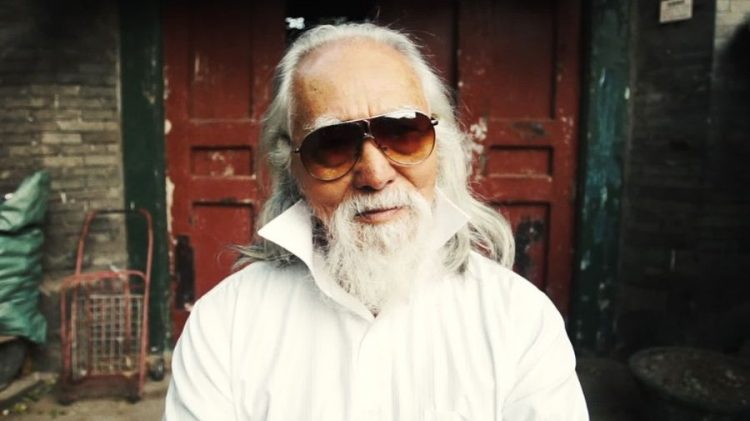 Wang Deshun had been just an average husband, father of two and grandfather of one, before his shocking fashion debut, but he was viral now and ready to make the best of this new chance at life. He became the star of inspirational videos circulating online, continued modelling, appeared on numerous TV shows and starred in several Chinese movies and TV series. This seemingly infinite energy and joy of life just made people love him even more. Instead of quickly fizzling out like most unlikely celebrities, Wang managed to remain relevant, and is now a mainstream star both in China and abroad.
"One way to tell if you're old or not is to ask yourself, 'Do you dare try something you've never done before?'" Wang Deshun said in an interview, last year. "Nature determines age, but you determine your state of mind."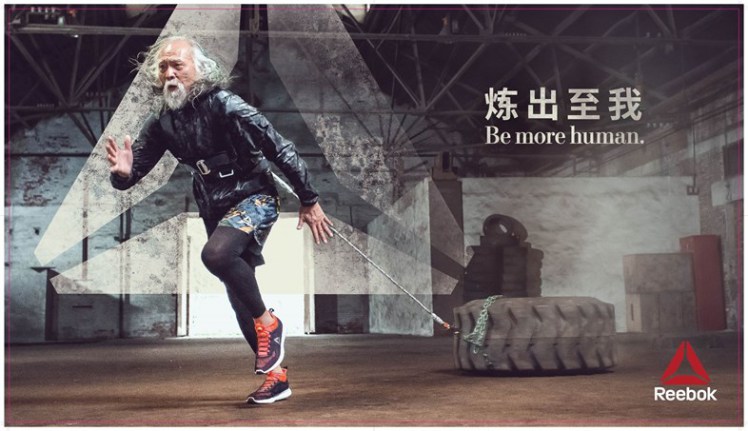 Apart from his toned physique and hipster beard, it's this attitude that makes the 81-year-old so popular with both fans and companies looking for promotion. These days, China's Hottest Grandpa, or lao xianrou (Old Fresh Meat), as he's sometimes called, is still working with some of the world's largest fashion houses and sports brands, acting in big budget films and enjoying his life.
China Daily recently reported that the 81-year-old has become so popular and sought-after that his wife has banned him from accepting media interviews in an attempt to return to their normal lives. Therefore, his son, who is also his manager, has been secretly setting up interviews at the gym. Oh yeah, Wang Deshun works out quite a bit in order to maintain his youthful appearance. Hes pends around 4 hours working out, several times a week, and is in better shape than most people half his age.
In an interview with GQ Magazine, asked if he was afraid of death, Wang Deshun answered as boldly as he walked down the runway that fateful day, two years ago: "Death is redundant, when you're dead, you don't know you're not living. I plan to use myself up: While I'm alive, I'll live for art; when I die, my body will go to medical use."
Despite living his life in the limelight, Wang says fame has not changed him at all. "Fame has not changed my life. The way I live today is no different from the past, a bowl of rice and some tofu will suffice for a meal."