The Quarnot QC-1 is advertised as the world's first crypto-heater, allowing consumers to mine cryptocurrencies and utilize the heat generated by two on-board graphics cards for heating their homes.
Heat generation is one of the biggest challenges cryptocurrency miners have to deal with. Large crypto farms have to invest in expensive venting and cooling solutions to make sure that all the heat produced by their mining rigs dissipates properly, but usually all that heat is just wasted. Now, French company Quarnot Computing claims to have come up with a solution that effectively turns the heat generated by a mining device from an expense into a usable resource.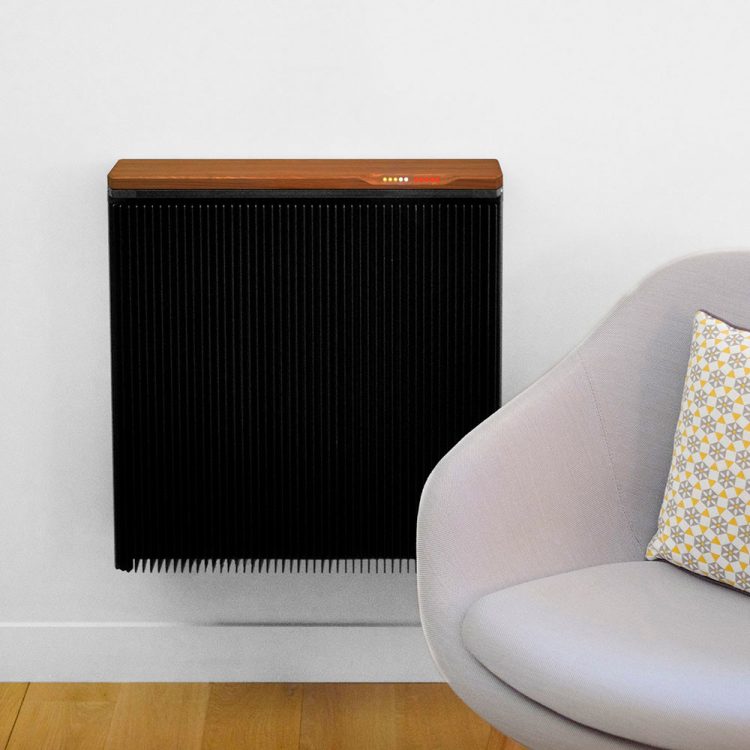 Photo: Quarnot
The Qarnot QC-1 crypto-heater looks nothing like your usual cryptocurrency mining machine. It's stylish and uses a passive cooling solution, so it's able to silently operate as a heater with up to 650W capacity. According to the manufacturer, the QC-1 is capable of heating a 20 square-meter room, sung the heat generated by two Sapphire NITRO+ Radeon RX 580 graphics cards embedded inside. In normal mode, the crypto-heater produces 450W of heat, but if you need a bit more, you can activate a booster mode via the provided mobile app, for and extra 200W.
As for the mining duties, the Quarnot QC-1 is designed to mine Ethereum by default, but if you prefer mining some other coin, you can program it to do so. The machine is a Linux computer and you can access it directly. The two graphic cards it uses have a hash rate of around 60MH/s.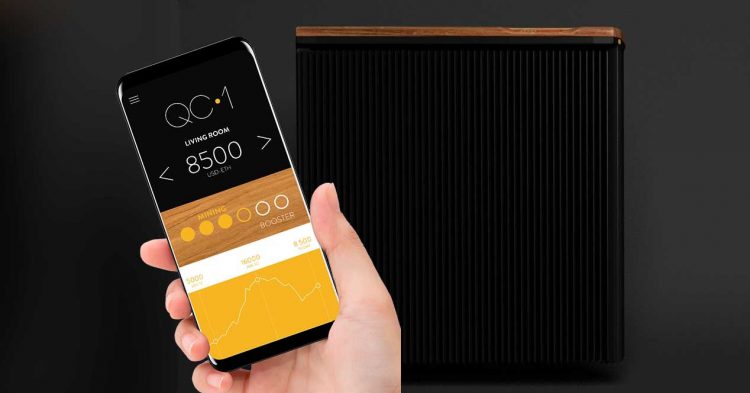 Photo: Quarnot
The French company says that setting up the heater requires only 10 minutes. All you have to do is plug it in, connect it to a router and enter your wallet address into the accompanying smartphone app. The device will then start mining cryptos and sending them to that address. Quarnot doesn't keep any of the cryptocurrency, so you keep 100% of it. You can expect the heater to mine around $120 worth of Ether per month, without taking into account the power usage.
In the winter, that power consumption should be at least partially negated by the money the QC-1 is saving you on heating, but during the summer. Well, that's a whole other story…
The world's first crypto-heater launched on March 8, at a price of €2,900 ($3,600). If you order one by March 20th, Quarnot promises to have it delivered to your doorstep by June 2oth. The French company expects to sell several hundred units this year.