Coby has only been on Instagram for three years, but he already has over 1.2 million followers. Those are A-list celebrity numbers, but Coby isn't even human, he's a cat.
Rebecca Schefkind, Coby's owner, created his Instagram page in June 2015, as a joke. It didn't take long for people to notice his beautiful blue eyes, and after his follower count reached 150,000 in just a few months and companies began offering free her free cat food for promotion, Schfkind started taking Coby's Instagram success seriously. Today, he's probably the most successful cat on the social network, and according to his fans, the most beautiful as well.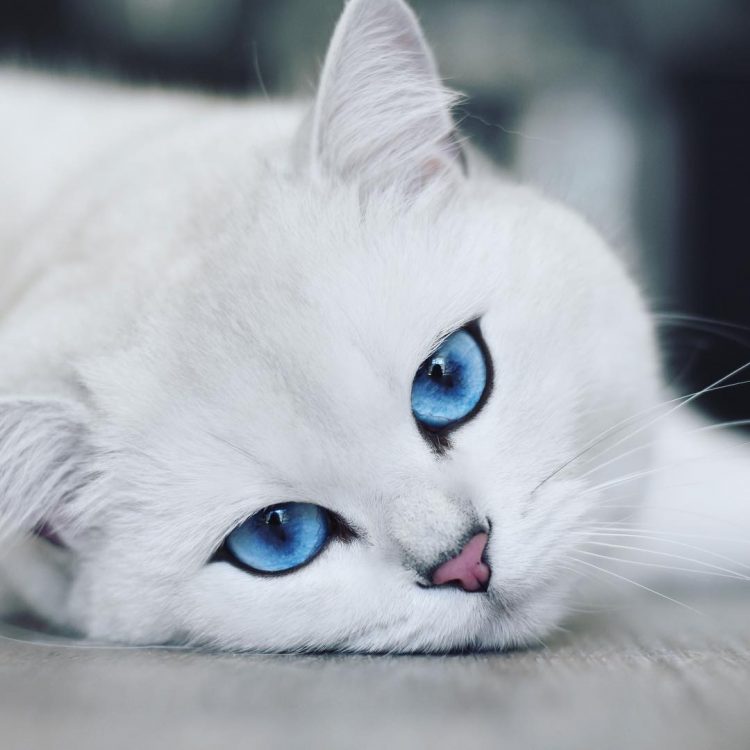 Photo: Coby the Cat/Instagram
The British Shorthair has a flawless white coat and cute, pointy ears, but his most striking feature are his mesmerizing blue eyes. You could stare into them forever, but it's not just the color that drew my attention, but the fact that his eyes are perfectly contoured, almost like he's wearing eyeliner. He's definitely one handsome fella.
As you can imagine, cat lovers can't get enough of Coby the Cat and many of them express their love for him in comments.
"I love Coby, and I am never tired to look at this gorgeous face and the beautiful blue eyes," one person wrote.
"Please keep the pictures of Coby coming, we enjoy them so! To a cat lover it is a treat to see such a beautiful kitty!!!" another fan commented.
Luckily for his admirers, Coby is just three years old, so they should be getting new photos to stare at for many years to come.