Authorities in the German town of Ahlen have come under fire for seizing a family's dog over unpaid taxes and then selling it on eBay to recover the money owed.
This bizarre story started back in November, 2018, when a court bailiff and two city officials showed up at an Ahlen family's home to seize valuables as compensation for financial debts owed to the municipality. The family, who preferred to remain anonymous, told local newspaper Ahlener Tageblatt that the officials first tried to seize her disabled husband's wheelchair, but couldn't because it wasn't their property. Instead, they settled on the family's pet dog, a pedigree pug named Edda.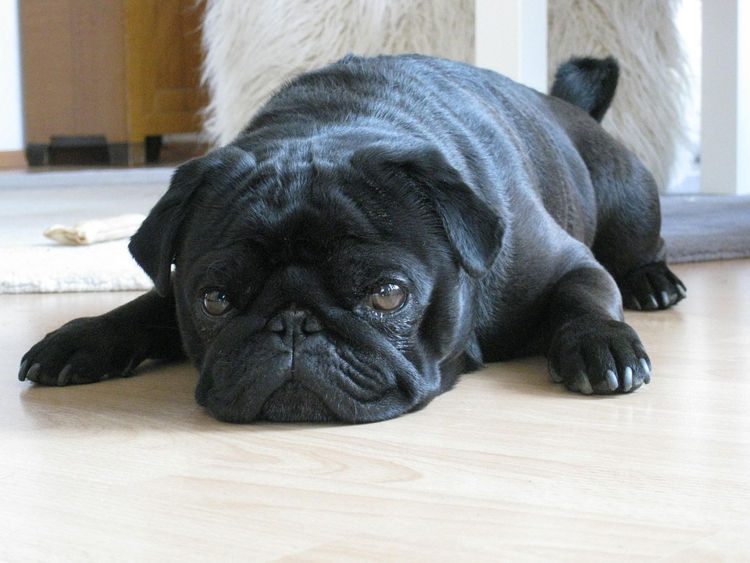 Photo: AnjaPetrol/Pixabay
One of the tax collection officers used a private account to list Edda on eBay for the bargain price of €750 ($854), which was about half the going rate for pedigree pugs. A woman by the name of Michaela Jordan saw the eBay listing and called the seller to inquire about the suspiciously low price of the dog. An employee of Ahlen's administration told her that the dog had been seized from its owner over unpaid taxes, adding that the sale was legal and that Edda was healthy. Jordan decided to buy the dog.
Although these events occurred last year, the story only recently made news headlines in Germany because Edda's new owner, a police officer, complained that the pug suffered from undisclosed health problems. She told the Ahlener Tageblatt newspaper that Edda has needed four operations due to eye problems, including an emergency surgery during Christmas. She is now asking for a €1,800 ($2,050) reimbursement from the city for the medical expenses, as well as the €750 purchasing price.
"How it all ended, that was absolutely not okay," Edda's former owner told German reporters. She admitted that the seizure was legal, and that the dog was "in good hands", but added that her kids miss the dog. She insists that the officials first tried to seize her husband's wheelchair, which Ahlen authorities deny.
Photo: geralt/Pixabay
"Aids to guarantee the mobility of people with disabilities are absolutely exempt from being seized as collateral – unlike pets," Ahlen municipality spokesman Frank Merschhaus told reporters. "No enforcement officer would come up with the idea."
Ahlen authorities have stated that the seizure of the dog was completely legal "in so far as it is a valuable pet". Still, they have ordered an internal investigation into the incident.