"Real-life Black Beauty", "Storybook Stallion", or "Fabio of Horses" are just some of the flattering nicknames people use when referring to Frederick the Great, a 16-year-old Friesian stallion and proud holder of the unofficial title of "world's most beautiful horse".
Born in the Netherlands, Frederick was imported into the United States by Stacy Nazario, owner of Pinnacle Fiesians, a horse farm in Arkansas, when he was 6 years old. Nazario said that she knew there was something special about him the first time she saw him, and her instincts proved correct, as Frederick grew into a magnificent specimen that has been known to make humans jealous of his looks.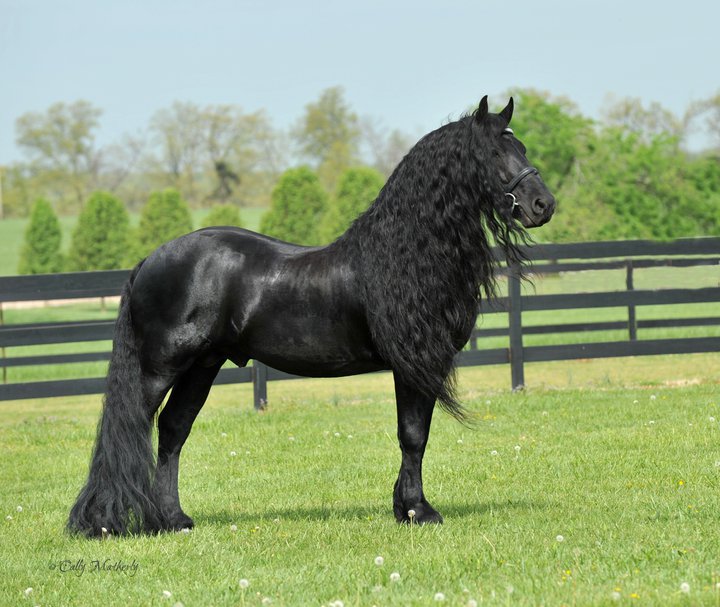 Photo: Frederick the Great/Facebook
Photos of Frederick the Great went viral last summer, after being shared thousands of times on various social media platforms. People just couldn't believe how gorgeous he looked, with his muscular body, shiny coat and a flowing black mane that seemed to dance in the wind, and some were convinced that he was by far the most beautiful horse on the planet. That's how he got his titles of "world's most handsome stallion" and "world's most beautiful horse".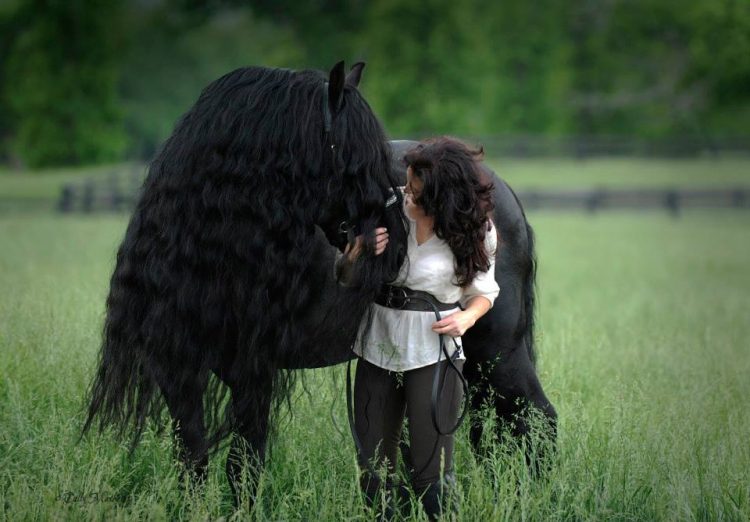 Photo: Frederick the Great/Facebook
But while 2016 may have been Frederick's breakout year, Stacy Nazario says that her beautiful Friesian has had a loyal following for many years. "He's always been popular with his fanbase," she told The Guardian, last year. "Before this, his videos and his photographs have been all over. He's got fans from all over the world."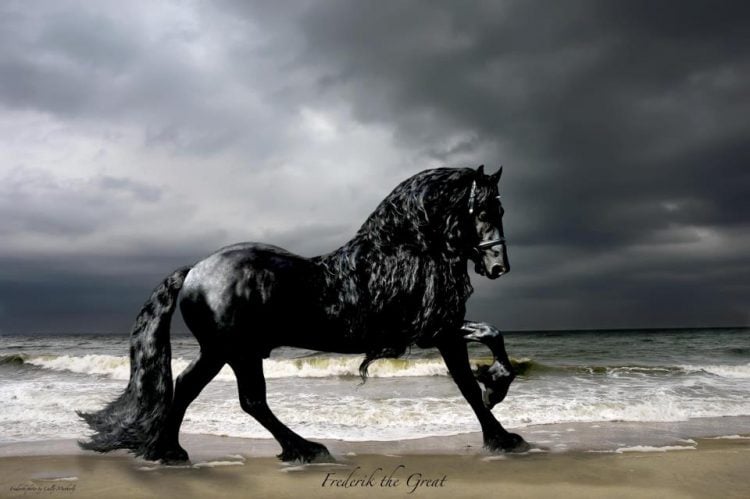 Photo: Frederick the Great/Facebook
According to his owner, Frederick is quite aware of his good looks, and loves nothing more than to be the center of attention during dressage competitions.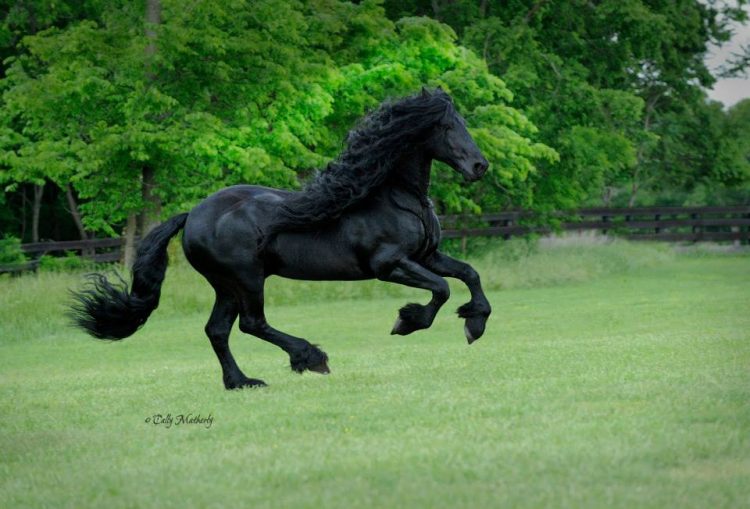 Photo: Frederick the Great/Facebook
"He lights up when he's in the arena or when there's photography going on. It's almost like watching a celebrity, you know, the difference between when they're at home and under the lights," Nazario said.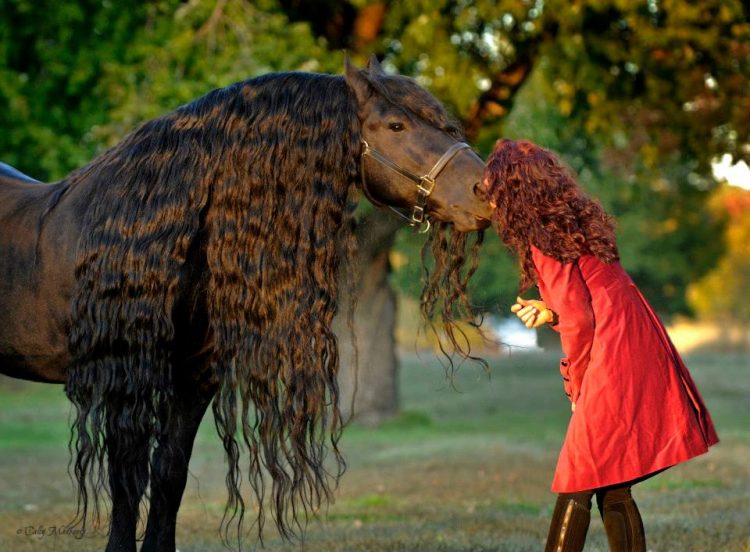 Photo: Frederick the Great/Facebook
But despite being compared to the equine version of a hot-blooded hunk, Frederick the Great is apparently a very gentle giant, with a mellow personality. "His temperament is sweet. I could put a baby right next to him and he would just be gentle with it. He's a gentle giant," Stacy Nazario said. "He's that gentle and sweet of a horse, which is ingrained in his personality, that will not change."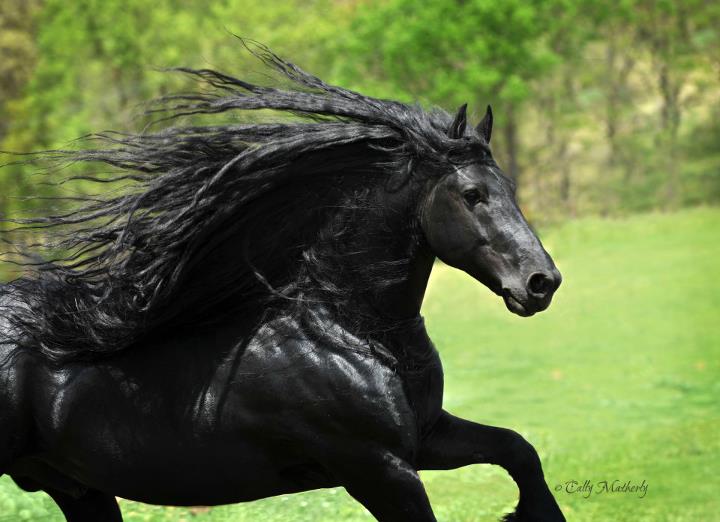 Photo: Frederick the Great/Facebook
Last year, at the height of his online popularity, Frederick the Great had a whopping 40,000 fans on Facebook. Today, he has over 72,000 and new ones are clicking that "like" button every day.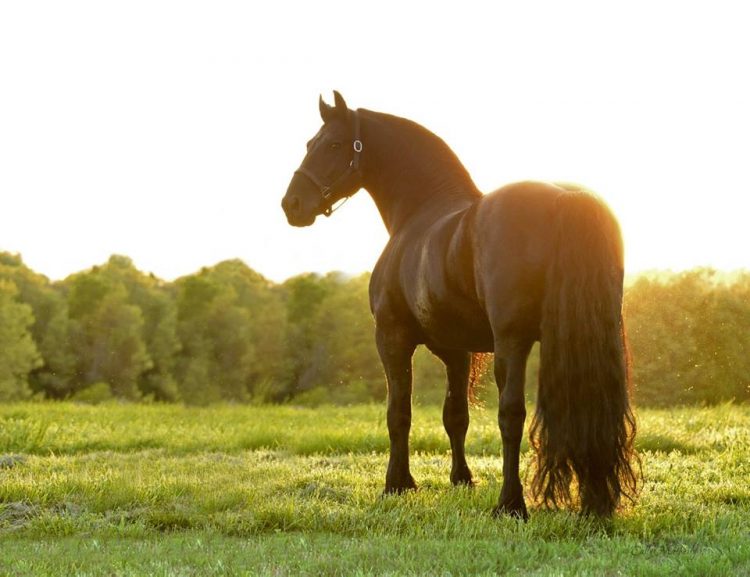 Photo: Frederick the Great/Facebook
With dozens of photo and video shoots, and other media commitments, as well as several offers to appear in movies, the last year was a very busy one for the world's most handsome stallion, but he may soon find himself having to share the spotlight. His first offspring was born in August 2015, and he reportedly shares his father's enviable physical attributes.