There are lots of popular animals on Instagram, but while most of them rely solely on their looks to gain followers, a few actually use their talents to do it. Take Ghost the Samoyed, a fluffy canine who just loves to sing.
It isn't like Ghost isn't cute enough to get attention on Instagram just by posing for photos, she just has other special talents. You see, Ghost has a lovely singing voice and she likes to show it off whenever she hears a sound that inspires her. Whether it's Beyonce singing on TV, her master's voice on Facetime, or a simple squeaky toy, Ghost just lets loose. Her singing is more like howling, but in many of the performances that her owners upload on Instagram it's obvious that her howls are not random at all. Especially when listening to a song, Ghost tries to follow along as best she can.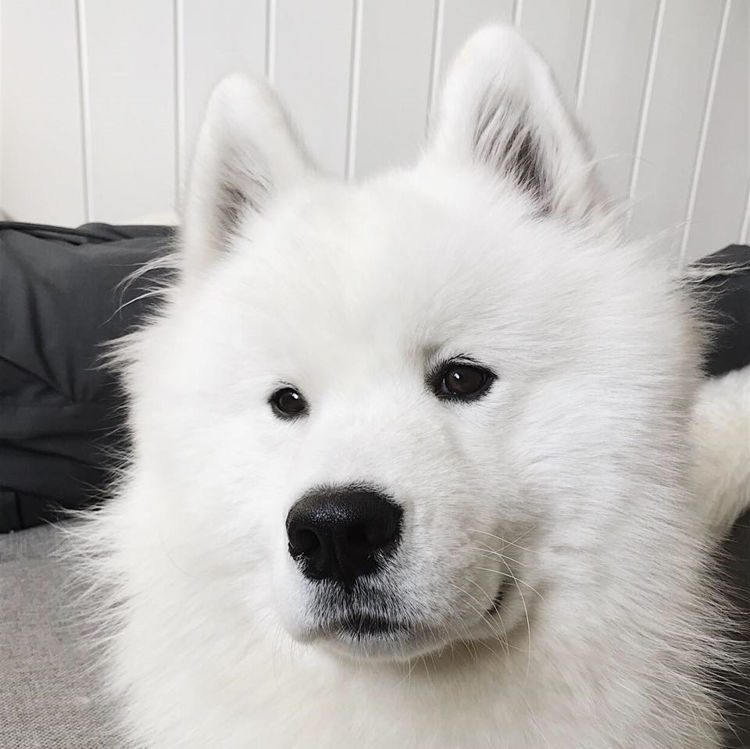 Photo: Ghost the Samoyed/Instagram
It's typical for Smoyeds to be more vocal than most other dog breeds, but Ghost is the first to use her native talents to become an Instagram superstar. She currently has over 345,000 fans who regularly check in to her page to hear her latest song covers.
View this post on Instagram
Ghost was born in 2016, in Norway. Her owners, Aline Tøllefsen Søndrol and Kristoffer Rosenberg noticed her singing talent early on and set up an Instagram account where they could share her performances with family and friends. But in April of last year, Ghost's page "blew up".
View this post on Instagram
On April 18, 2018, Ghost's owners uploaded a video of her doing her thing while watching Ellen on TV. Host Ellen DeGeneres actually saw it and was so impressed with the canine's performance that she shared the clip with her fans. Ghost became an overnight sensation and her popularity has been growing ever since.
View this post on Instagram
Tøllefsen Søndrol recently told Norwegian website TV2 that Ghost's Instagram account is growing by around 1,000 followers per da, and she now has her own manager in the United States.
View this post on Instagram
Although most of the people who watch Ghost's clips do it purely for the entertainment value, the singing dog's owners said that they also receive messages from people who say that Ghost is the only thing that gets them through the day. Her singing is obviously the main draw, but her cuteness and the energy she oozes in her Instagram clips also appeal to a lot of people.
View this post on Instagram
Ghost's fans love her so much that whenever her owners take too long to post a new video of her, they'll start receiving messages asking if she's ok.
View this post on Instagram
Like any self-respecting musicophile, Ghost has a favorite song. Right now, it's "Thunder" by Imagine Dragons. Her owners said that whenever she hears it, she'll just come running out of whatever room she's in and start to sing along. If you'd like to know what other songs Ghost the Samoyed prefers, check out her list on Spotify.