Summer is just around the corner and, as we all know, there's no better way too cool off on a hot day than with a creamy ice cream. Apparently, the same goes for dogs, but feeding them regular ice-cream can cause serious health problems, so one ice-cream maker in Mexico City asked veterinarians for help creating frozen treats specifically for them.
Many dogs are lactose intolerant, so feeding them milk or products based on regular dairy can upset their stomachs and cause diarrhea. They also lack the enzymes needed to break down sugar, so eating too much of it can induce vomiting. Chocolate is also a big problem for canines, due to an alkaloid called theobromine, which they metabolize very slowly, and eating too much of it can literally kill them. After learning all this, Mauricio Montoya, owner of Don Paletto ice cream, in Mexico City, decided he needed to create a special kind of ice-cream for pooches.
Photo: Don Paletto/Facebook
Montoya consulted a number of veterinarians, asking for tips on making an ice-cream that would appeal due dogs, but not cause them any help problems. Instead of regular milk, he opted for organic lactose-free, sugar-free yogurt which is mixed with honey and various fruit flavors that most canines like. The treat, called 'Hela Dog' is also infused with lactobacilli, probiotic agents that helps the animals' digestion system.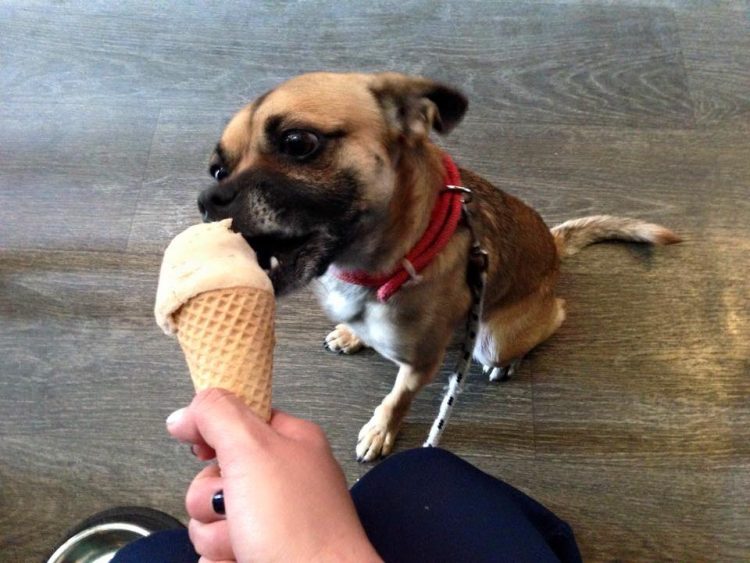 Photo: Don Paletto/Facebook
"We wanted to make a dessert for dogs, because there are already treats like strips of jerky, bacon and cookies for them on the market, but few proper desserts," Mauricio Montoya told Infobae.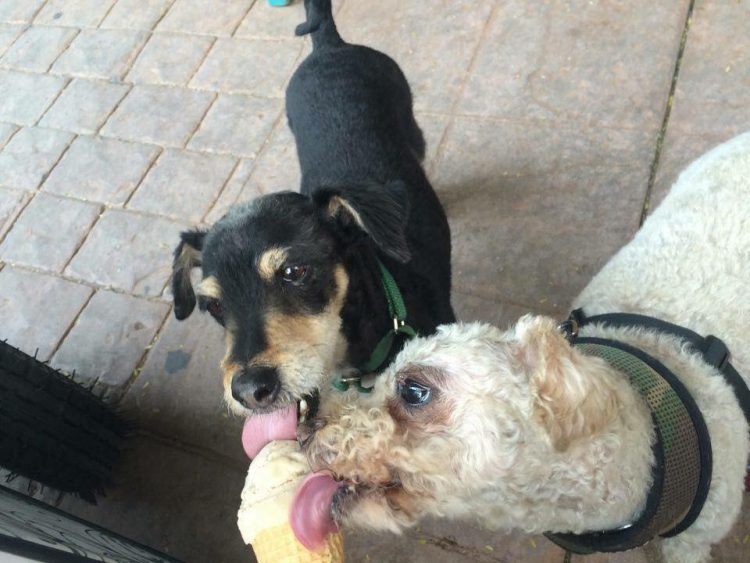 Photo: Don Paletto/Facebook
To encourage his customers to share an ice-cream with their four-legged pets, the owner of Don Paletto ice cream shop, in Mexico City, created a special area where dogs are allowed.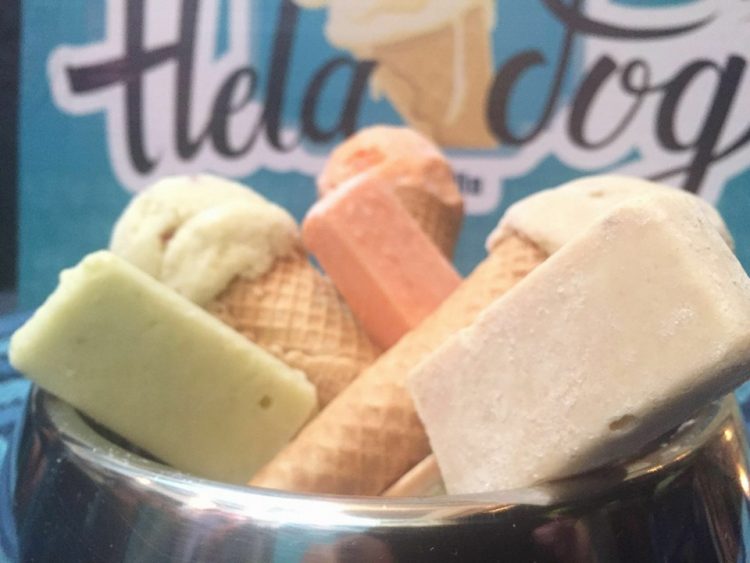 Photo: Don Paletto/Facebook
Hela Dog ice-cream is currently available in peanut butter, cajeta – a traditional Mexican sweet of burnt milk – and banana, strawberry and carrot, and orange with blueberries, but Don Paletto is working on new flavors to add to its menu.
Photo: Don Paletto/Facebook
And while regular ice-cream is not suitable for dogs, this frozen treat designed with canines in mind can also be enjoyed by their human owners.
If going to Mexico for some doggy ice cream isn't an option, you might want to check out Phydough, America's first ice cream ruck for dogs.