The Taliban-led Government of Afghanistan recently unveiled the country's first-ever indigenously built supercar, named Mada 9.
On the list of things you were expecting from the Taliban, unveiling a supercar prototype probably ranked pretty low, but here we are. Reportedly developed by a team of at least 30 engineers from a company called ENTOP and Kabul's Afghanistan Technical Vocational Institute (ATVI) over a period of 5 years, the Mada 9 definitely has the looks of a supercar, but is currently powered by a modified 2000 Toyota Corolla engine. It is apparently capable of moving at "higher speeds", but the end goal is to fit it with a more powerful electrical engine.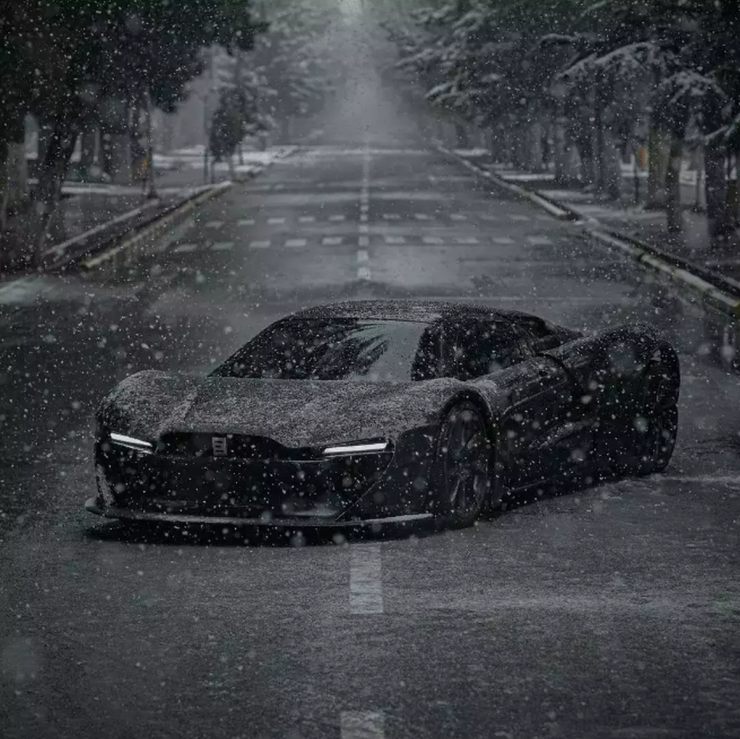 Photo: ENTOP/Instagram
Zabihullah Mujahid, the Taliban's official spokesperson, shared a video on Twitter of the Mada 9 doing donuts in the snow, and photos of the supercar have been doing the rounds on social media, but no technical specifications have been made available at this time. We don't even know if it is a front, rear or mid-engine car, and there are also no photos of the interior.
View this post on Instagram
Mohammad Riza Ahmadi, the CEO of ENTOP and designer of the Mada 9, told Afghan news channel TOLO News that he hoped Afghanistan's first supercar would be an international beacon for the war-torn country.
View this post on Instagram
"This car will be an ambassador and will drive across Afghanistan and convey the value of knowledge to the people," Ahmadi said. "It will start its journey in Afghanistan and will one day maybe go international."
View this post on Instagram
Ahmadi added that his company has already received inquiries from people looking to buy the Mada 9, but the vehicle is not currently for sale. Which makes sense, considering it's probably not a finished product yet…
So, why did Afghanistan build the Mada 9 supercar? Well, I think the name of the YouTube video ENTOP recently posted to promote the unveiling is the best answer we'reever going to get – "BECAUSE WE F*UCKING CAN".