Dilini Jayasuriya, a 30-year-old woman from Austin, Texas, recently won a brand new 2017 KIA Optima LX after kissing it continuously for 50 hours in a "Kiss a KIA" contest.
Sponsored by iHeart radio station 96.7 KISS FM, the Kiss a KIA contest started on Monday morning, with 20 people gluing their lips on the new car for the chance to win it. The rules were pretty straightforward: the last person to be smooching the sedan after 50 hours would be declared the winner. If multiple contestants reached the 50-hour mark, the winner's name would be drawn in a raffle. Participants had a 10 -minute break every hour, so they could visit the bathroom, have a drink of water and stretch, but other than that, their lips had to be touching the car or they would be disqualified.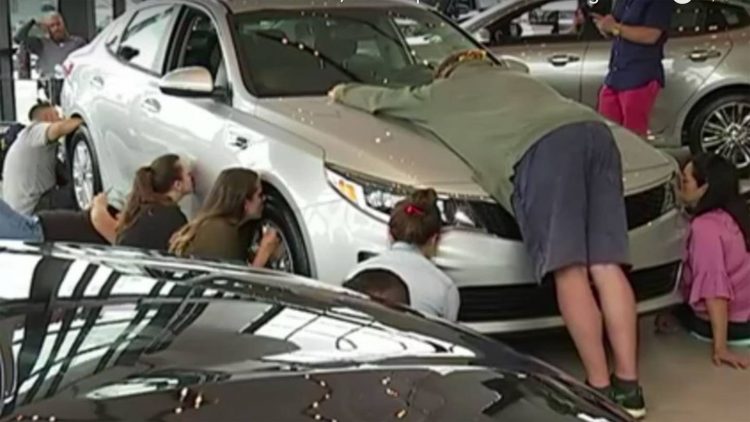 Photo: Facebook
By Monday evening, five contestants had already dropped out or had been disqualified for not kissing the car continuously. "Some left voluntarily, some were called out for their lips coming off the car," said iHeart Media Director Zachary Wellsandt. "Everyone has been in great spirits, even those called out have taken it well and talked to us on their way home to some well-earned sleep."
On Tuesday afternoon, the number of contestants still locked in a kiss with the car had dropped to 11, and things were starting to get tough.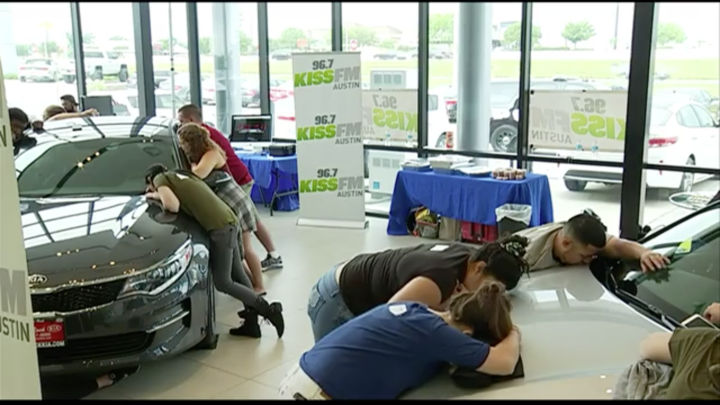 Photo: Facebook
"I'm getting blisters on my mouth," 21-year-old Alicia Giangiacomo told The Statestman.
"Your nose is so red," a woman told a fellow contestant, as they came up for a break. "Yeah, that was miserable," he replied.
Hours seemed to last longer as the competition went on, so to pass the time some contestants put on headphones and listened to music, while others checked their smartphones or just leaned forward against the car with their eyes closed.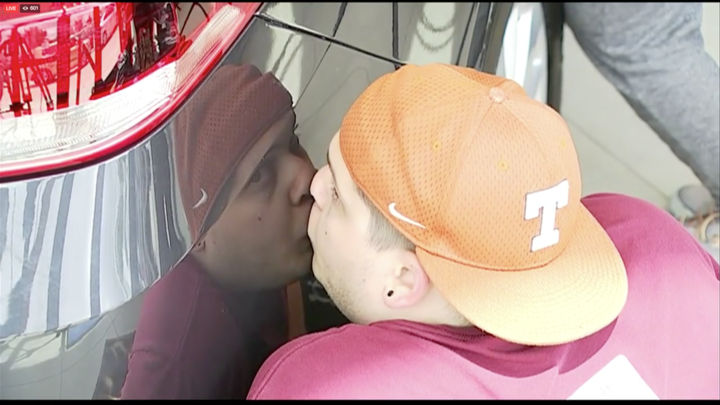 Photo: Facebook
When the 50 hours were up, at 9 a.m. on Wednesday, 7 contestants were still in the race to win a KIA Optima LX. As per the rules of the competition, they were allowed to remove their lips from the car they had been kissing, and the winner's name was drawn in a raffle.
30-year-old Dilini Jayasuriya was the lucky winner, but the runners up also received consolation prizes in the form of concert tickets.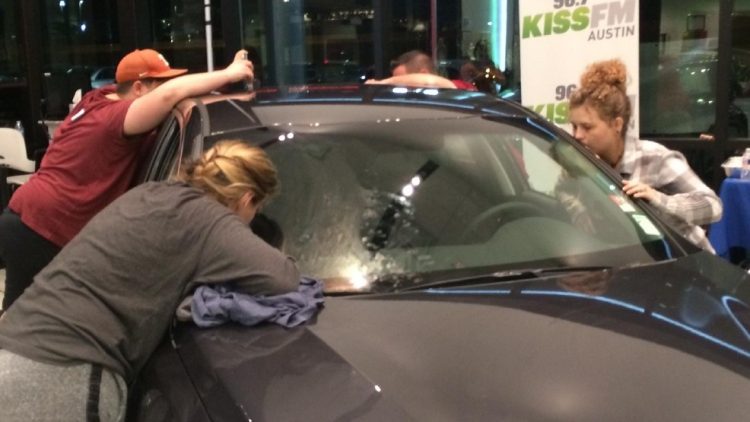 Photo: Facebook
This was not the first time that people competed in a long-term kissing contest for a chance to win a car. China has been holding such bizarre competitions since 2007, and Mashable reports that a car dealership also had people kiss a car for 70 hours, in 2012.
What set this particular "kiss a car" contest apart from all the others was that it was broadcast on Facebook Live for everyone to see.