Before you go laying the "this is photoshoped" line on me, do a little search on the web and convince yourself it is real. It's actually one of the most well-known diving places in the world, set in Palau. Actually if any of you watched Survivor Palau, you might remember this as one of the sights.
Jellyfish Lake was once connected to the waters of the Pacific ocean, but is now completely isolated. The large population of jellyfish living here was believed to be missing those stinging cells, also known as nemastocysts, but it turns out they do have them, only they're really tiny. That's why it's perfectly ok for people to swim so close to the jellyfish, our tissue doesn't feel the sting.
This is definitely one of the "must-go before I die" places, right up there with Devil's Pool and Morning Glory Pool!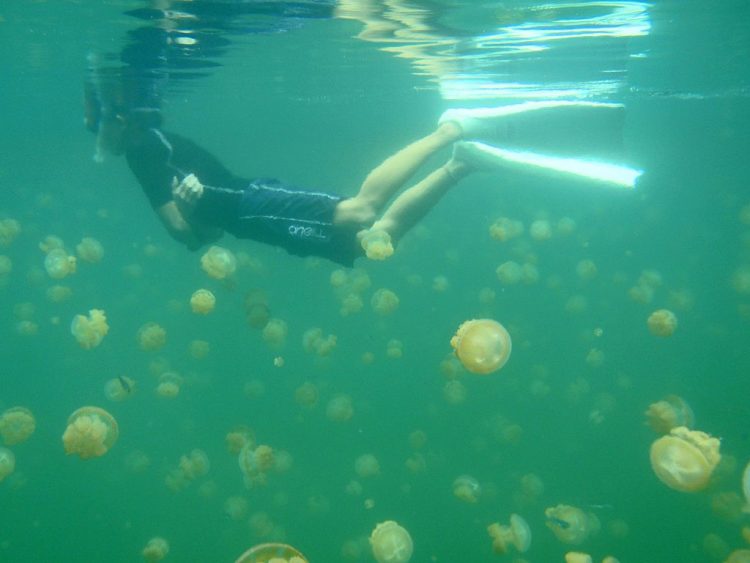 Photo: tata_aka_T/Flickr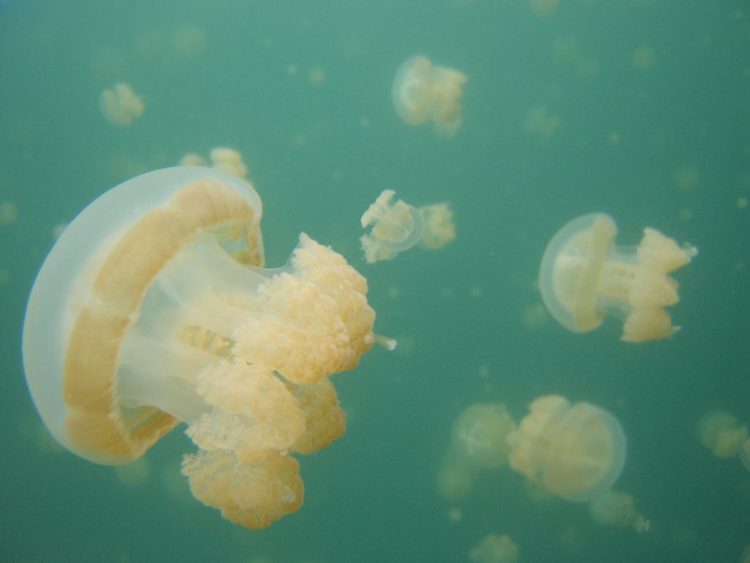 Photo: Shinji/Flickr