When it comes to making bread that's almost too good to eat, few bakers even come close to Hannah P, a North Carolina food artist who has taken Instagram by storm with her intricate bread designs.
From loaves of bred decorated with plant-inspired designs hand-carved into the dough, to pastry creations adorned with colorful fruits and vegetables, Hannah P.'s works are nothing if not eye-catching. Using a razor blade attached to a kitchen utensil the name of which escapes me, the artist posting on Instagram under the name "Blondie + Rye" takes bread art to a level that I for one have not seen before. Sure, there are lost of talented bread artists showcasing their creations online these, days but Hannah is definitely one of the most talented ones, if not the best.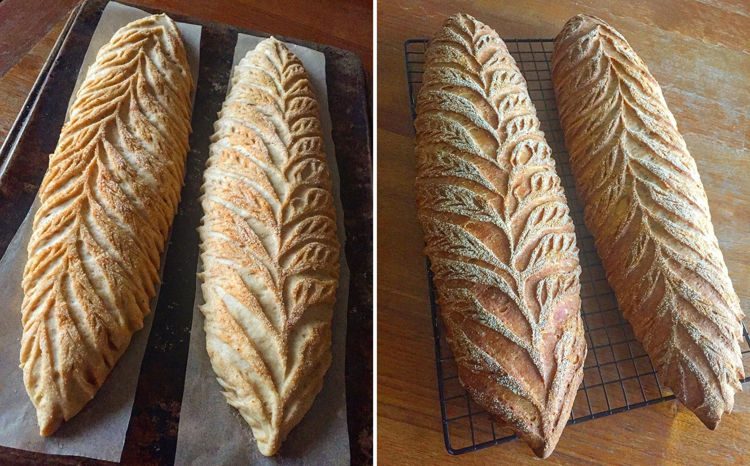 Photo: Hannah P./Instagram
I could go on about Hannah P.'s talent, her 100k followers on Instagram, and how she's taking the food art world by storm, but frankly words don't do this skilled baker justice. Just feast your eyes on her crunchy masterpieces.