Chef Ben Churchill calls himself a "food illusionist" and while the title may seem a bit pompous, it's actually quite fitting, as Churchill specializes in disguising delicious desserts as the most unappetizing things imaginable.
Most chefs try their best to make desserts look as yummy as possible, but Ben Churchill does the exact opposite. He goes out of his ways to make his sweet confections look completely inedible; he does this by disguising them as ashtrays full of cigarette butts, dish washing sponges complete with detergent foam, and even rotten fruit with disgusting-looking green mold. Most people wouldn't touch his desserts if someone paid them, but they'd be missing out, as they are actually delicious.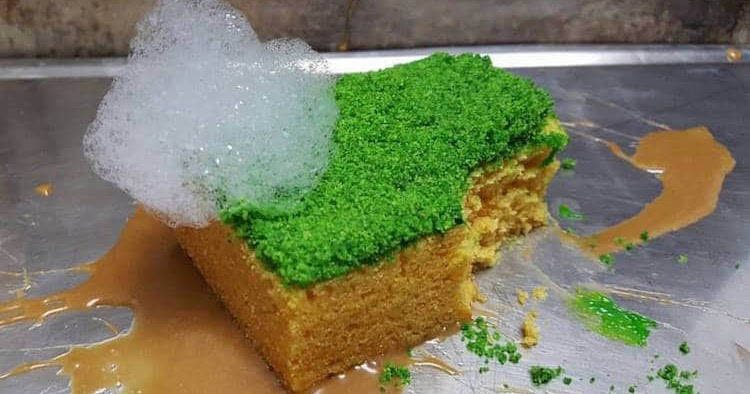 Olive Oil Sponge Cake With Mint Crumb, Sweet Milk Foam And A Baked Apple Puree
The self-trained cook has been a professional chef for over ten years, but about four years ago he realized that there was a side of cooking he hadn't really explored – desserts. Only instead of making the same good-looking treats everyone else made, he decided to go the exact opposite way, by making the most unappetizing things imaginable.
Ben Churchill, who has over 61,000 followers on Instagram alone, has a day job working in a restaurant kitchen, and only exercises his skills as a food illusionist in the comfort of his own home, sharing the result on social media.
From moldy Stilton cheese cakes, to his latest creation, a chocolate cake designed to look like a lump of dirt with earthworms coming out of it, it seems like Ben Churchill's imagination and skill know no limit.