Deep-fried chicken wings aren't usually considered a fancy gourmet meal, but one restaurant has come up with away to raise the raise the fast-food staple to luxury status. Introducing the world's first gold-plated chicken wings.
Created by New York City restaurant 'The Ainsworth' in collaboration with socialite and reality TV star Jonathan Cheban, the FOODGŌD 24k Gold Buffalo Wings are the definition of flashy fare. After being soaked in a coconut butter, chipotle, and honey batter for 24 hours, they are deep fried and then tossed into a metallic gold sauce that gives them a shiny, gold-plated look. Finally, they are sprinkled with edible gold dust for extra pizazz.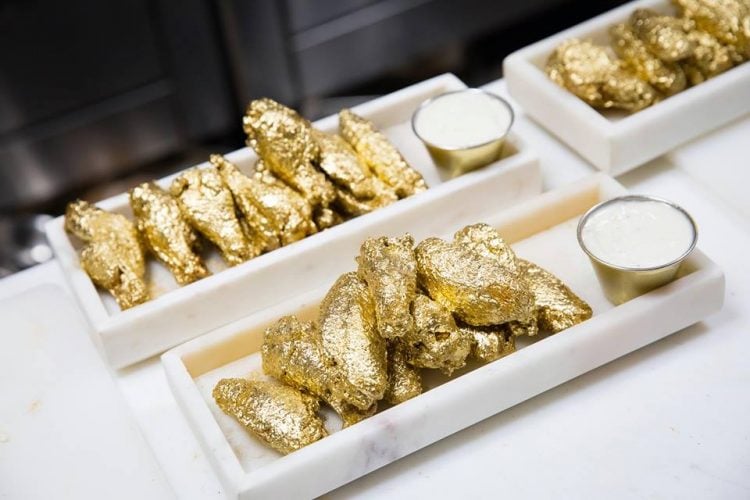 Photo: The Ainsworth/Facebook
According to The Ainsworth, these blinged-out chicken wings are available in three price tiers: 10 wings for $30, 20 wings for $60, or – and this is if you really want to show off – 50 wings and a bottle of  Champagne Armand de Brignac for $1,000. Hey, you only live once, right?
The gold-plated chicken wings got a lot of attention last month, after their co-creator, Jonathan Cheban, aka 'Foodgod", showed them off on his Instagram.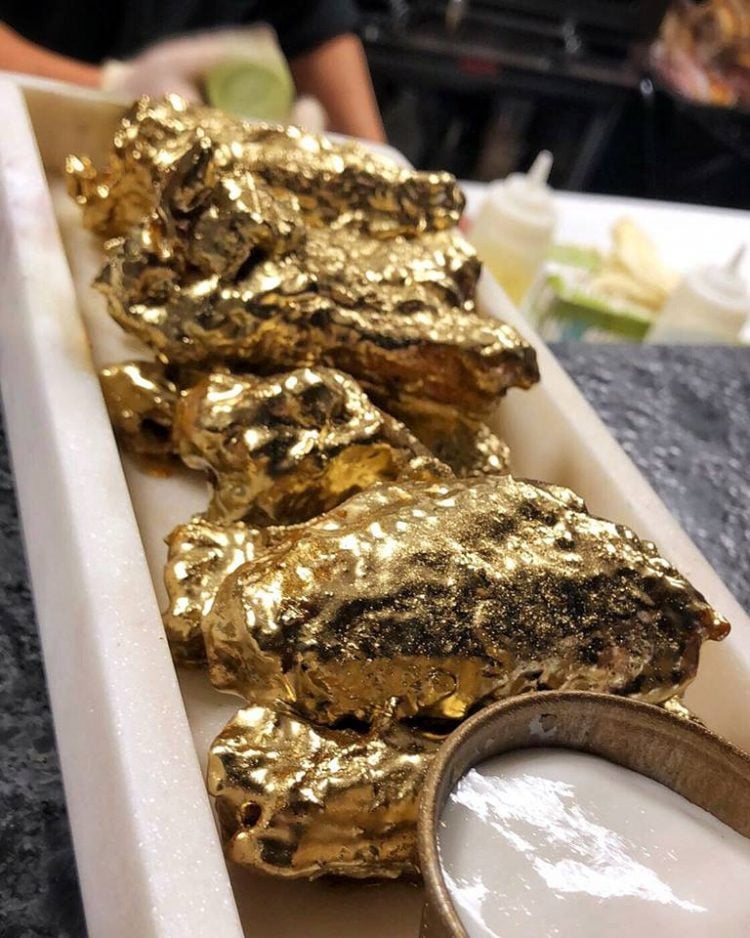 Photo: The Ainsworth/Facebook
"My camera's even trembling, these are so lit," Cheban says in a short clip. "These are unbelievable."
They certainly are. I for one can't believe people would want to pay to eat something that looks metallic, but that's just me.
The FOODGŌD 24k Gold Buffalo Wings were launched in The Ainsworth's Chelsea and East Village locations last month, and are scheduled to become permanent fixtures on the restaurant chain's other locations in the near future.