If you're looking for a special treat that captures the spirit of Halloween, how about a bottle of gin made from ingredients sourced from England's most haunted village and cursed by a professional witch under a full moon?
Described as 'wickedly delicious', the limited-edition Evil Spirits Gin may just be the spookiest spirit ever created. Not only is it colored a poison-like green, but it's made with apples and mint plucked from Pluckley, in Ashford, Kent, known as England's most haunted village. It's apparently home to no less than 12 ghosts, including Watercress Woman and the farmer Edward Brett.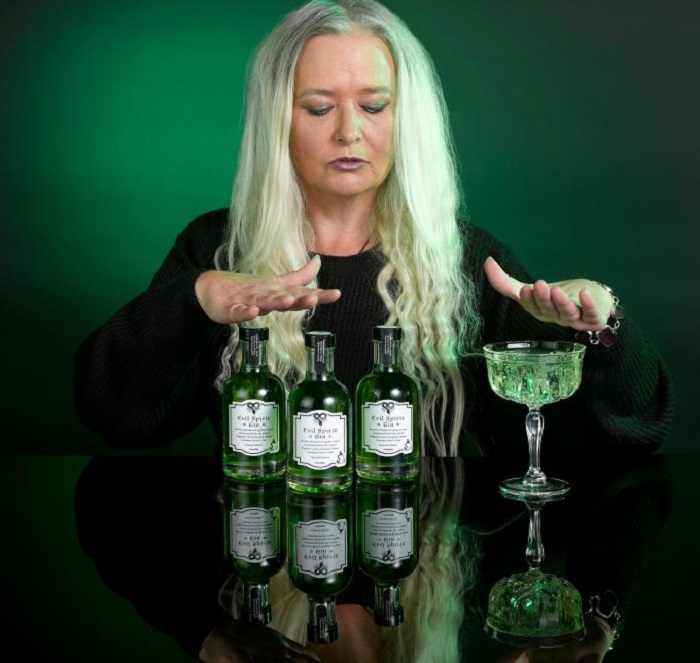 "The ghosts here are legendary – you grow up knowing their stories and looking out for them around the village," said Helen Baird, who owns Pluckley farm shop and supplied the ingredients for the gin. "With all the produce we sell at our farm shop grown within the village area, you could say that the spooky spirit runs through everything we eat and drink."
But what really sets this gin apart from other Halloween spirits is the fact that it has allegedly been cursed by a professional which with over 2 decades of experience in the occult. White-haired Julianne White apparently performed a 'bespoke incantation' over the spooky gin during October's full moon. She claims that it "empowers the drinker to follow whatever their hearts desire – whether it is for good or evil".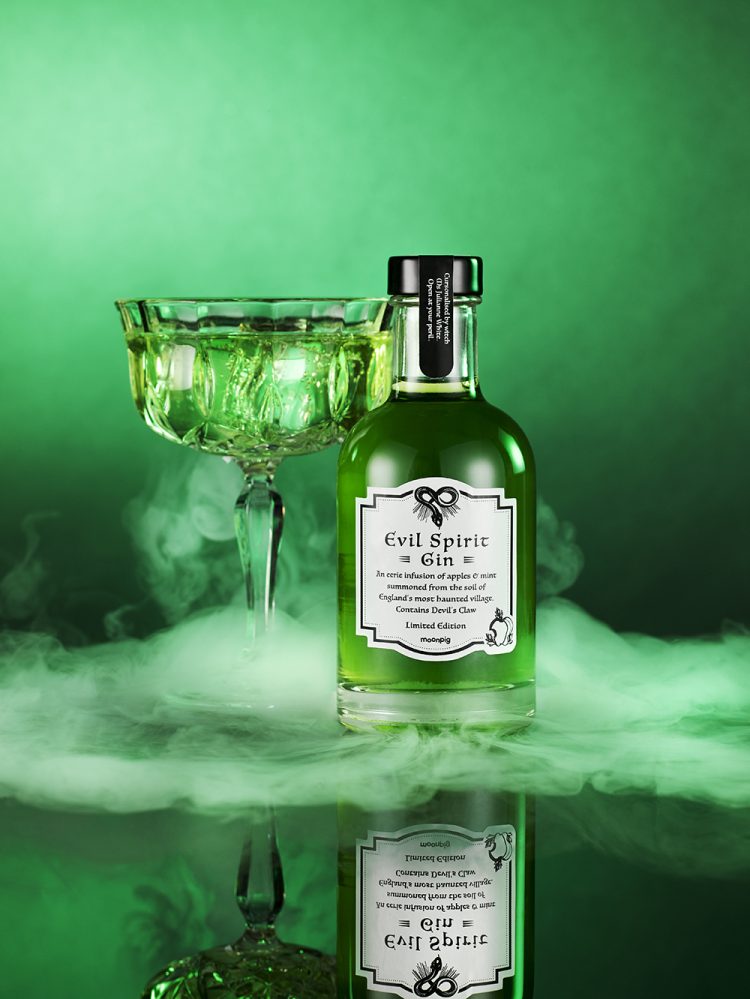 Evil Spirits Gin is 40% alcohol by volume and comes with a warning label for those crazy enough to try it: "Dare you drink this Evil Spirit? Contains sinister ingredients from Pluckley, England's most haunted village".
A bottle of Evil Spirits Gin sells for £13 ($17) and can be purchased from the Moonpig online store.