A man in China had what was supposed to be one of the happiest days of his life turned into a nightmare when a number of ex-girlfriends showed up to sabotage his wedding ceremony.
On February 6th, attendees at a wedding in Hengdi Village, China's Yunan province, were stunned by an unusual display. Around a dozen women showed up outside the wedding venue with a large red banner that read "We are Chen Song's ex-girlfriends, and today we will destroy you". At first, many believed the unusual scene to be part of a friendly prank, but it was later revealed that the women were indeed Chen's scorned ex-girlfriends out to ruin his big day.
A video that has since gone viral shows the women standing silently across the street from Chen's wedding venue and holding the red banner for everyone to see. Some guests are seen going to the women to ask about their protest, and at one point even Chen and his bride go to confront them.
"It embarrassed me quite a lot," Chen Song told Feidian Video. "Now my newlywed wife and her family are upset with me."
Interestingly, the groom admitted that he had behaved badly to some of his ex-girlfriends in the past, but claimed to have grown up and changed his ways since. Still, his wife and in-laws are reportedly not speaking to him until they get a satisfactory explanation for the bizarre wedding scene.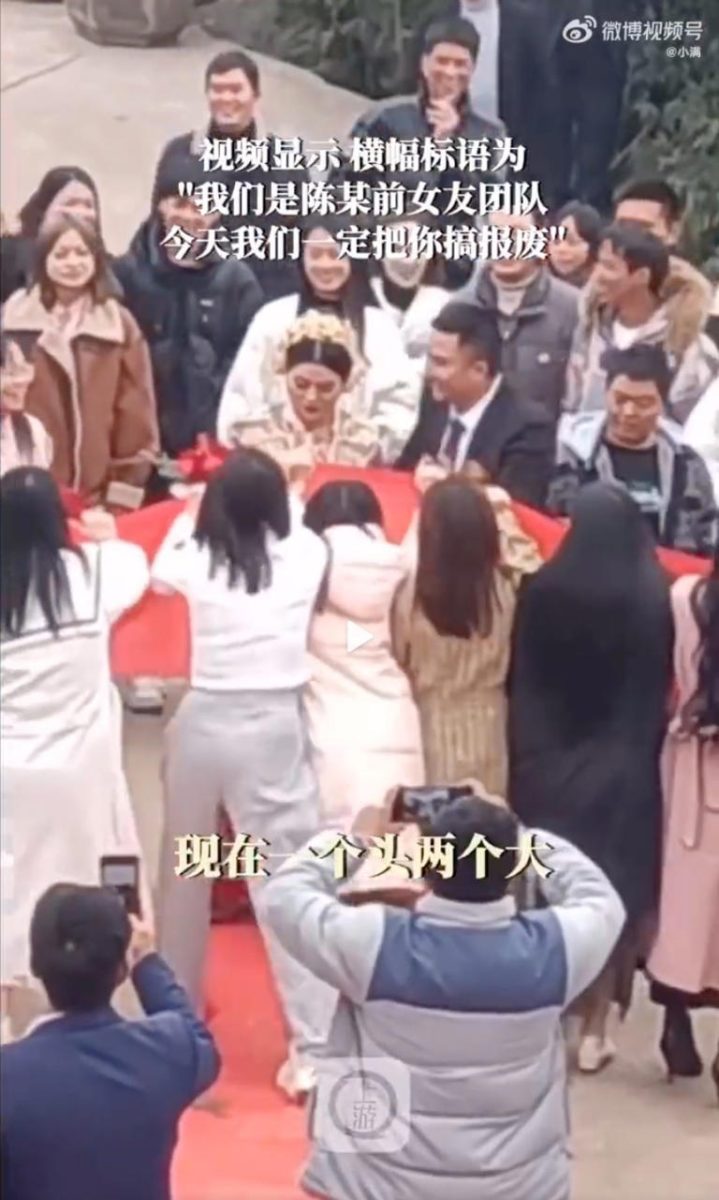 "I was immature when I was younger, and I hurt many girls," Chen said, adding that he was sorry for his past behavior and advising other men to treat women with respect.
"You must be loyal to your girlfriend rather than cheating on her. If in the future she decides to air her grievance, you will be done," Chen said, speaking from experience…
Despite the humiliating experience, Chen didn't get any sympathy on Chinese social media, with most commenters accusing him of being the only one responsible for his troubles and advising his bride to run for the hills.
"As the saying goes, 'A leopard can't change its spots'," one person wrote.
"The newlywed wife must thank the team of ex-girlfriends. If I were her, I would divorce him right away," someone else added.