Gongbang is the name of a growing live-streaming trend in South Korea, where people broadcast themselves studying in almost total silence for hours on end to dozens, sometimes hundreds of viewers who love nothing more than to watch them do it.
Ask most popular streamers and they'll tell you that the keys to a successful live-streaming career are providing entertaining and exciting content, and viewer engagement. That's what makes the Gongbang live-streaming trend, which has been growing in the Asian country over the last decade, so fascinating. Gongbang streamers almost never connect with their audience, and as for providing exciting content, the most excitement they offer is turning a page every once in a while. They simply broadcast themselves studying for many hours at a time, and, for some reason, people love watching them do it.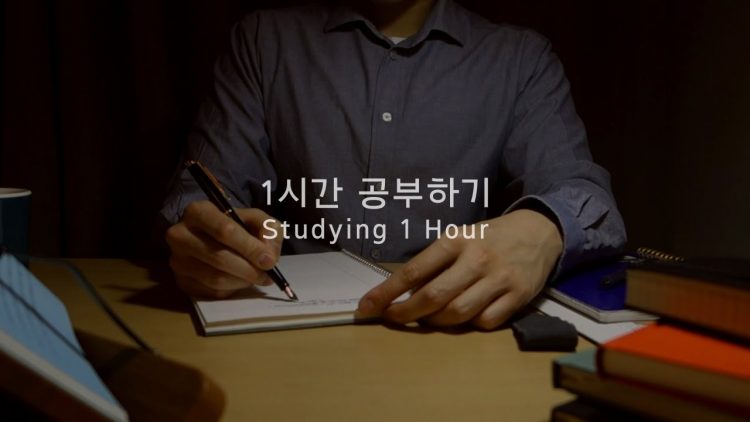 Photo: Terre ASMR/YouTube screengrab
A couple of months ago, we wrote about Bot-No-Jam, a South Korean streamer who found success on YouTube by broadcasting himself studying for up to 7 hours at a time. Many people attributed his success – 342,000 subscribers and millions of views on YouTube – to his good looks, but it turns out that he is just one of many successful Gongbang streamers whose dedication to studying have earned them legions of fans online.
So what makes people tune in and watch an average joe studying for hours on end? Or, better yet, how did Gongbang streamers come up with this idea of broadcasting what most people would consider incredibly boring content? Well, it turns out that some of them did it as a way to prove to their parents that they were studying, instead of wasting their time, while others decided to use it as a self-motivation tool, as one is less likely to become distracted when he/she knows they are being watched.
But we would probably not be writing about Gongbang streams if people didn't watch them. The popularity of these seemingly boring streams is closely tied to South Korean culture. Studying is not a joke in this Asian country, with some students studying for up to 18 hours a day for important exams, like university admission. Some of them just leave Gongbang streams open while they study themselves, as motivation. Every time they get distracted, the dedicated streamer reminds them that they need to get back to work.
While Gongbang streams differ from channel to channel, they all share the same general concept – a streamer who studies diligently for several hours at a time, with a timer showing how much they have been studying for always appearing on screen. Some show their faces, while others choose to only show their hands, and some play music, while other prefer white noise to help viewers concentrate.
In an era where social media, mobile phones and the internet in general provides countless distractions for students, Gongbag streams have become a sort of online support platforms that keep students motivated and focused on their studies, but also prevents them from feeling lonely.
"Solo test-takers constantly battle against the feeling of loneliness while studying alone," Gongbang streamer "Man Sitting Next to Me" told The Korea Herald. "By watching Gongbang and engaging in real-time chatting, people can stay motivated and feel a sense of belonging. They can also share their study tips and test information through the comments."
"I feel a sense of rivalry when I see streamers sitting down and reading books for a long time. Whenever I feel like giving up on studying, I watch gongbang and recharge my motivation," Yoon Min-young, a 23-year-old college student recently told the Korean newspaper. "At the same time, I feel relieved especially when I see those live videos on quiet, lonely nights. They make me feel I'm not the only one who stays up all night for studying. I've never met the Gongbang streamers in person, but they have already become my good study buddies and pacemakers."
Would Gongbang streams ever work in the western world? You would think not, as we don't take studying so seriously as students in South Korea do. We also don't feel the same pressure from or families and peers to get into the best universities and earn a great position in today's competitive job market. However, there are a few western Gongbang channels on YouTube, with Study Vibes being the most popular I've found.
Over 4,000 South Korean Gongbang videos have been uploaded to YouTube this year alone, and their number continues to grow. That doesn't include the broadcasts on Korean live-streaming platform Afreeca TV.