Dr Sarojini Agarwal lost her daughter in a road accident, nearly 40 years ago, but the tragedy inspired her to help other abandoned girls. Since the mid 1980s, the 80-year-old woman has taken in around 800 girls, caring for them and ensuring that they receive a good education, in order to become confident and independent individuals.
Sarojini was driving a motorcycle on a road near her home in Lucknow, India, with her 8-year-old daughter, Manisha, on the back seat, when they became the victims of a hit and run accident. The mother survived, but her precious Manisha died that day. Dr Agarwal spent years morning her loss, and asking herself "why my child", until one day when she realized that there were so many girls out there in need of motherly love, and helping them would be the best way to honor Manisha's memory.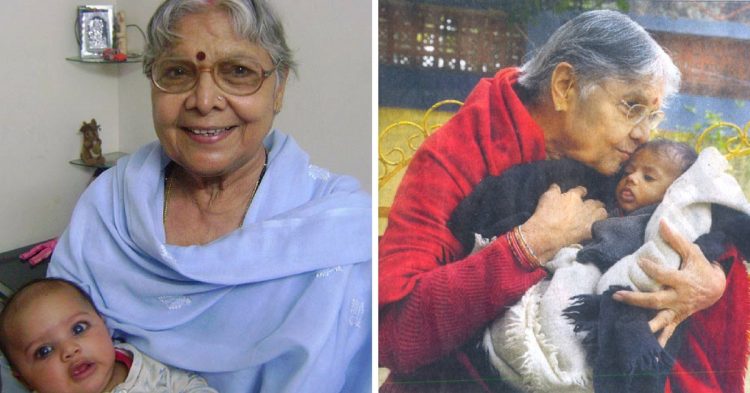 Photo: Manisha Mandir
"When Manisha died a voice from my aching void asked me – why do you weep? It would not bring back Manisha. There are many unfortunate girls, who do not have anybody," Sarojini told the Deccan Chronicle. She poured all the money she had earned in royalties for the collection of short stories, poetry and novels she had written in her career into transforming her three-bedroom home into a welcoming refuge for abandoned girls, and in 1985, Manisha Mandir opened its gates.
The first girl Sarojini and her husband, V C Agarwal, took in was a deaf and mute child whose single mother had died while giving birth. She was soon followed by two young girls whose mothers had also died in accidents, and then others, some who were abandoned as unwanted, others found wondering the streets by Agarwal herself, and even a few rescued from brothels. At one point, she even hung a crib at the gate to her home, so parents could drop off their newborns, instead of leaving them on the street.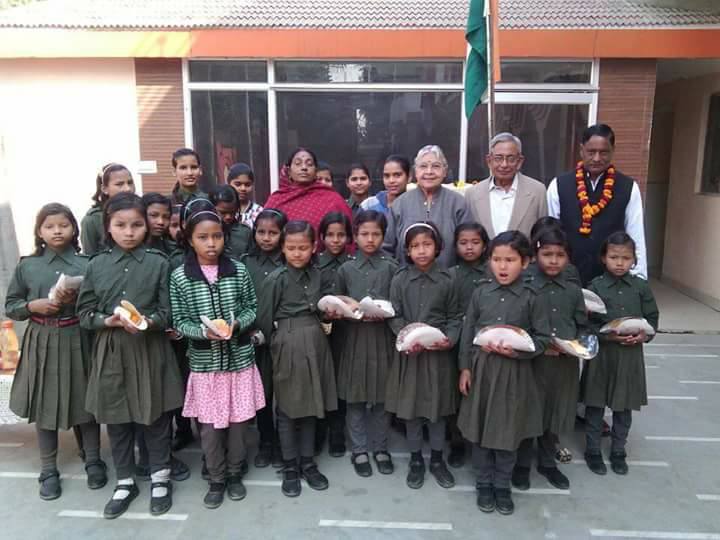 Photo: Manisha Mandir
"We have even taken in two-day-old baby girls. It would then occur to me that you need not give birth to a child to be a mother. When I would take those babies in my arms, my desire for a daughter would be satiated," Sarojini told The Better India. "Initially, I had to face some problems in bringing up the girls but I did not lose heart and continued to do everything I could to help them."
Apart from the love care all kids need, Dr Sarojini Agarwal goes out of her way to make sure that the girls get the best education possible. She has changed homes several times over the year, and the current Manisha Mandir has a well-stocked library, a computer lab, craft workshops, as well recreation amenities like gardens with swings, basketball and badminton courts and a television room.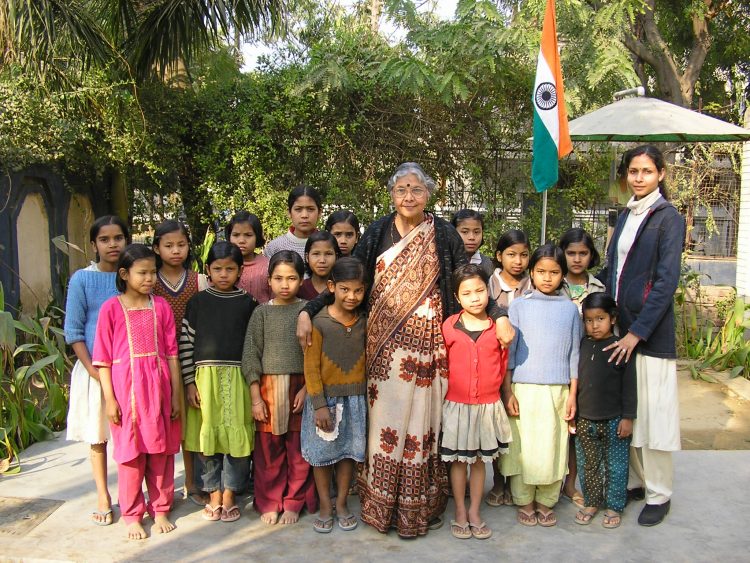 Photo: Manisha Mandir
When they are old enough, the girls are enrolled at some of the most prestigious schools and universities in India, as Dr. Agarwal firmly believes that education is the only key to a successful life. Many of them have grown up to become bank managers, teachers or principals, and have married into good families.
"Only good education can make the girls independent, which is so crucial for their self-confidence," 80-year-old Sarojini says. "We get them admitted to good and prestigious schools. Many of our girls have excelled in their studies and have secured good jobs."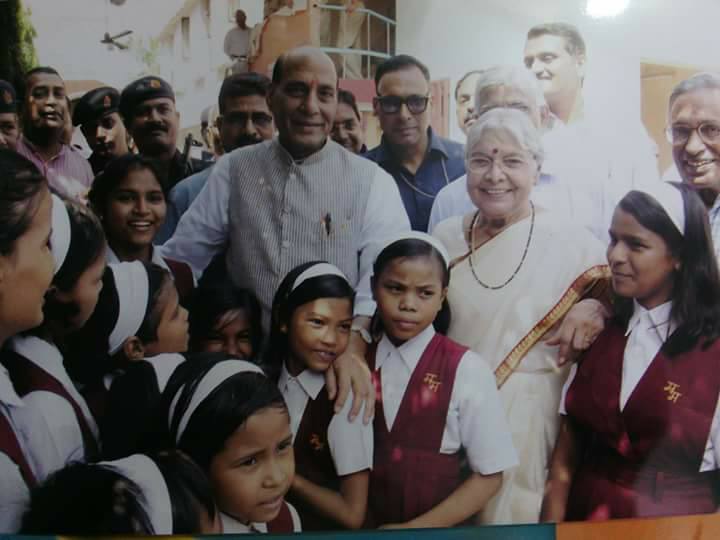 Photo: Manisha Mandir
Ever since Dr. Agarwal set up Manisha Mandir, in 1985, she has taken in around 800 orphaned girls, many of which often come by to see how they can help other girls. Despite her old age, the kindhearted woman still dedicates her life to caring for abandoned children. She finds it difficult to take care of newborns these days, and doesn't know how long she'll be able to carry on taking care of the children, but she plans to do it for as long as her health allows it.
"In every orphan and abandoned girl, I see my daughter Manisha. Maybe God took my daughter away from me as he wanted me to take care of these children. I thank him for giving me this opportunity to keep her memory alive in a meaningful way," Sarojini says.