Indonesian soap opera actor Galih Ginanjar was recently sentenced to 2 years and four months in prison for humiliating his ex-wife by claiming that her genitalia smelled like "salted fish".
In June 2019, Galih appeared as a guest on a popular YouTube show hosted by TV personality Rey Utami, where he answered all kind of questions about his personal life.When asked about his marriage to Indonesian actress Fairuz A Rafiq, which ended in 2015, the young soap opera didn't shy away from vulgar language to describe intimate details. Among other things, he said that intercourse between them usually lasted about 15 minutes, and that her privates smelled like "salted fish". This made the host burst into uncontrollable laughter, but enraged Fairuz, who quickly filed a police report for "immoral content".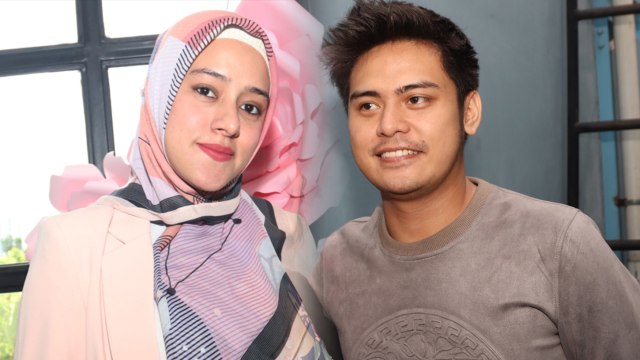 "Those immoral words have badly hurt my heart as well as all Indonesian women, and they have brought great shame to my husband and my family," Fairuz A Rafiq said in a statement, last year. "What made it hurt even more was that the [YouTube] account owners, Rey Utami and Benua, were laughing while spreading the immoral content, by encouraging everyone to subscribe and publish it as many times as possible to increase their subscriber count."
The video of Galih making the vulgar remarks about his ex-wife was taken down last summer, but copies of it have since been reuploaded on YouTube, with some getting over 3 million views. Galih Ginanjar, and the owners of the YouTube channel were the remarks were made – Rey Utami and her husband Pablo Benua – were charged with three alternative articles on immorality, humiliation, and defamation under Indonesia's Information and Electronic Transactions Act.
The three defendants risked spending up to six years in prison, each, but after several months since the police report, they were sentenced to much less prison time via teleconference. Judge Agus Widodo sentenced Galih to 2 years and 4 months behind bars, while Utami got one year and four months, and her husband one year and 8 months. The defendants' attorneys said they might consider appealing the sentences.
Shortly after the verdict was announced, Fairuz A Rafiq took to Instagram to applaud the outcome of the trial.
"Lies can cover up the truth, but not eliminate it… it's only a matter of time until the truth prevails… Allahu 'akbar (Allah is greater [than everything]). Thank you, ya Allah," she wrote.