A young bargain hunter recently managed to show just how insanely expensive train tickets in the UK can be, by buying a car, petrol, insurance and road tax for it and still spending less than the cost of just one train ticket for a 100 mile trip.
27-year-old Tom Church, from London, wanted to visit a friend an colleague in Bristol, just 100 miles away, but was put off by the high cost of a train ticket. After seeing a photo of a £218 ($311) train ticket for the same route he was interested in, posted on Reddit, Tom was both outraged and inspired to come up with a cheaper alternative. After doing some research, he figured out that it would actually be cheaper to buy a used car for the trip.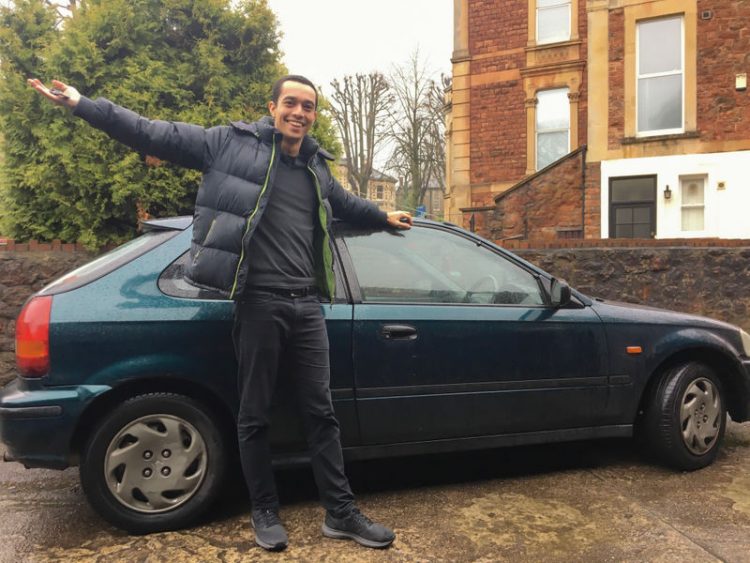 Photo: Tom Church
"I found the car on Gumtree," Tom Church said. "The lady I bought it from, Sutinder, was basically selling it for scrap. It's a very old car, 1997 Honda Civic, but the MOT was fine. Plus, the engine was small enough that I could get the cheapest road tax: a minimum of six months for £81.38. The total cost was £206.81. Less than just one train ticket. And I still have a car at the end of it!"
The car itself cost just £80, but he also had to spend £81.38 on road tax,  £20.43 on insurance for one day and £25 petrol. A peak-time return ticket from London to Bristol cost between £210 – £218.10, so his way was actually a few pounds cheaper.
Photo: Tom Church
"Yes, it is still expensive. The point is to show how mad train ticket prices are," Tom said. "Sometimes you have to think outside of the box to save money. However, I'll be the first to admit this isn't the cheapest method. You can book tickets in advance and off-peak for less. You may be able to use a railcard. Or you could get a coach. But for those of us who aren't able to, why do the train companies insist on ripping us off?"
Tom, who is co-founder of voucher code site LatestDeals, said that he'll probably end up selling his used car after the 100-mile trip, and since unused road tax can be refunded to him, he might even end up making a profit.