A number of popular TikTok and Instagram influencers have been exposed for faking their luxurious lifestyle by renting a Los Angeles studio designed to look like the inside of a private jet.
Reports of wannabe social media celebrities faking their posh lifestyles have been making headlines for years, and faking flights on private jets isn't new either. A few years back, a Moscow-based company went viral for renting private jets by the hour to influencers wanting to impress their followers, only the gam has come a long way since those days. It turns out that there are now full-blown studios designed to look like private jets, complete with the appropriate lighting, and several notable influencers have been using them to deceive their fans.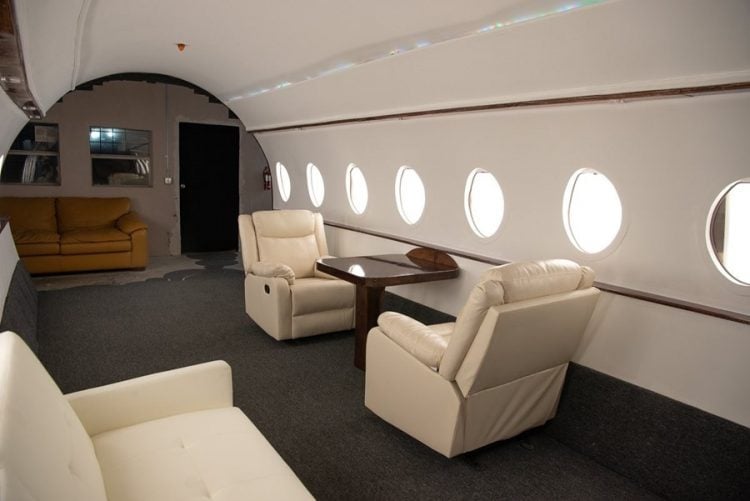 Photo: Peerspace
On September 25, a list of social media influencers, including The 7 Angels, who have 274,000 followers on TikTok, and Kennedy Cymone, who has 1.6 million followers on Instagram, who used the fake jet studio started circulating on Twitter. After doing a bit of digging, users found that the place was located in Boyle Heights, Los Angeles, and was available for rent for groups of up to nine people, for $64 an hour.
Nahhhhh I just found out LA ig girlies are using studio sets that look like private jets for their Instagram pics. It's crazy that anything you're looking at could be fake. The setting, the clothes, the body… idk it just kinda of shakes my reality a bit lol. pic.twitter.com/u0RsOnyEEk

— melissa (@maisonmeIissa) September 25, 2020
"First in Los Angeles, rental photo studio with unique Private Jet (Airplane) set and artificial window lights. Per multiple requests," the studio's online description on Peerspace reads.
So in case you needed more proof that most of what you see online these days is fake, here you go…