How would you feel swimming next to one of these things on your holiday?
Echizen kurage, as the Japanese call them, are giant jellyfish, over 2 meters in diameter and 200 kg in weight, swimming in the waters of Japan, China and Korea and disturbing their activities. The presence of these giant blobs seriously affected the fishing business in many areas of Japan, because they would get caught in the fishnets and poisoned or simply crushed the fish under their weight. Back in 2005-2006 the problem was so serious that a "jellyfish summit" was organized in hope of finding a solution.
Many scientist claim that the problem got out of hand because of the global warming, the seawater temperature rose and allowed jellyfish to multiply at an abnormally high rate. Others say it's due to the over-fishing, which let to the increase of plankton, jellyfishes' main food source. Anyway you put it, it's man's fault once again, what a surprise right?
And these bad boys aren't harmless like the jellyfish from Jellyfish Lake in Palau, they're needles are highly poisonous and can cause serious damage.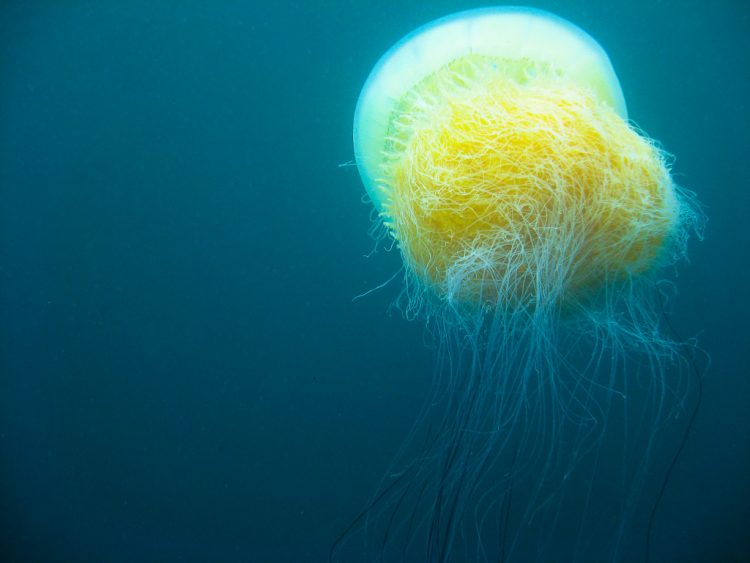 Photo: Janne Hellsten/Flickr