They say claw machines are rigged to prevent users from actually catching a prize, but one Chinese man seems to have learned their secret. In just one year, Chen Zhitong has amassed a collection of over 15,000 plush toys from claw machines.
When we first heard about Chen Zhitong, about a year ago, he was making headlines in China for his ability to control claw machines in his home city of Xiamen. He had already collected over 3,000 toys at the time, which is a lot more than most people catch in a lifetime. But our boy has been very busy this past year, and now his collection of claw machine toys stands at a whopping 15,000. That has to be some kind of record!
Chen's reputation as a claw machine master has now transcended Chinese borders, and he was recently featured in a short documentary by Great Big Story. In it, he talks about how he chooses the claw machines he plays at, his relationship with claw machine operators and what he does with all the toys he wins.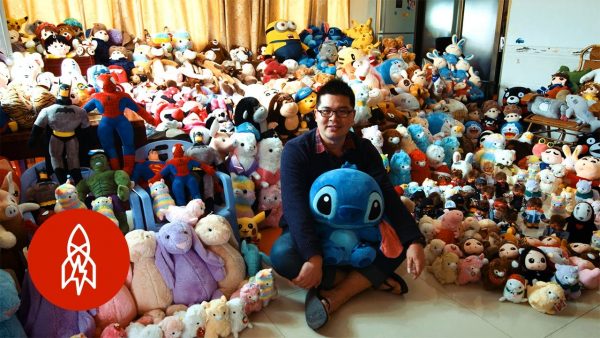 Read More »