A Chinese farmer with only three years of school under his belt has dedicated the last 16 years of his life to teaching himself law, hoping to bring down a state-owned chemical company that has been polluting his village and affecting his livelihood.
Wang Enlin, from Yushutun village, in China's Heilongjiang Province, will never forget that day in 2001, when his village and the surrounding farmland were flooded with toxic waste. It was the eve of the Lunar New Year, and Wang and his neighbors were playing cards and making dumplings, when they notice that the house they were in was being flooded with waste water from the nearby Qihua Group, a state-owned enterprise. That same year, Mr Wang wrote a letter to the Land Resources Bureau of Qiqihar, complaining about the pollution, but during his dealings with officials, he was repeatedly asked to provide evidence that his village and the land he and his neighbors survived off of had indeed been contaminated.
"I knew I was in the right, but I did not know what law the other party had broken or whether or not there was evidence," the 60-something farmer recently told reporters. The easiest thing to do would have been to hire a lawyer, but Wang and his neighbors could barely afford to put food on the table, so professional legal council was definitely not an option. But Wang Enlin would not give up so easily, and even though he had only attended school until Third Grade, he decided to study law himself and find out what kind of evidence he needed to collect.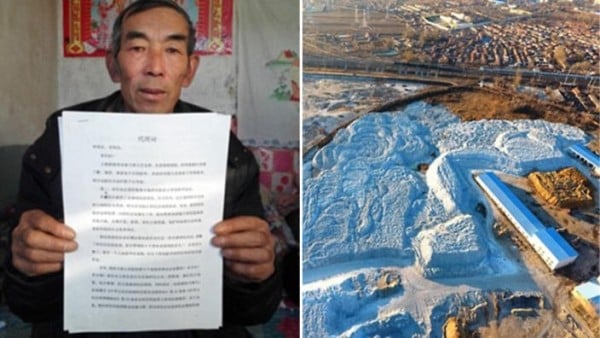 Read More »